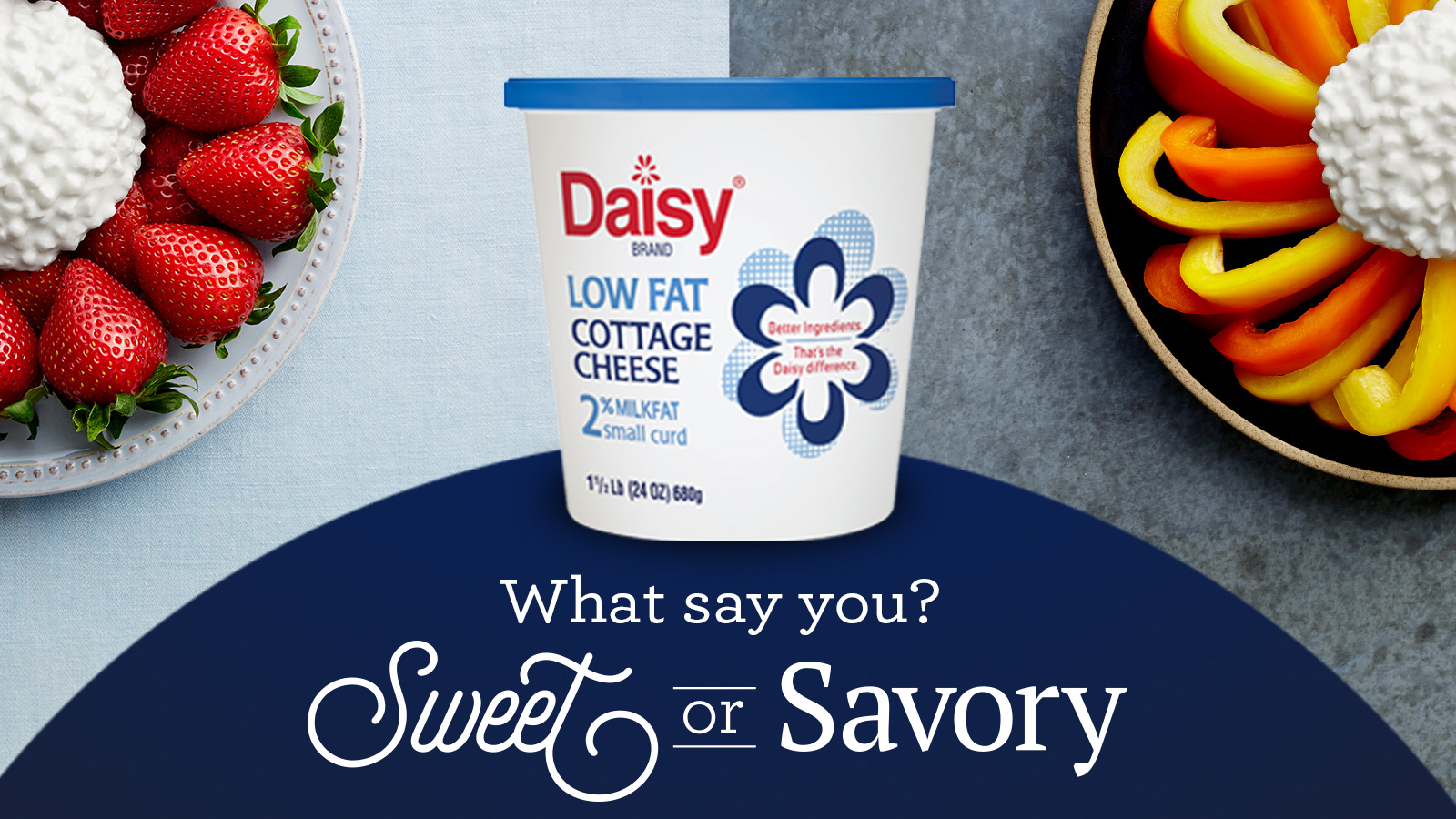 Client:
Daisy Cottage Cheese
Communications Strategy
Creative Campaign Development
Social Strategy
Sweet or Savory?
Cottage cheese, once the darling of every diet, had fallen into the past. Daisy challenged SRG to reinvigorate the brand in a category that had been in decline for many years.
We dove in to understand cottage cheese eaters at their core and how they aligned with the changing cultural desire for clean labels and high protein. We discovered that cottage cheese users were in a rut, with everyone having their own way of consuming the product. If you were a cottage cheese + tomatoes + pepper guy and you ran out of tomatoes, cottage cheese was out as a snack.
We launched the Sweet or Savory campaign with a contest promoted with online media, including video, banners, and promoted posts on Facebook.
We developed three distinctive characters representing sweet, savory, and plain, and let consumers have at it. And, boy, did they! Over the course of four months, the results blew us away: the KPIs (key performance indicators) were surpassed by 325%, Daisy Cottage Cheese gained 85,000 social connections, and we received more than 22,000 sweepstakes entries.