Our capabilities weave together fresh, strategic thinking with profound human insight, agile cross-functional creativity, and idea generation.
Insights
Trends analyses
Demand studies
Target market segmentation
Attitude, awareness, and usage studies
Behavior qualitative research
Targeted quantitative research
Customer needs states
Business Strategy
Scenario planning and opportunity assessments
Futures and foresights
Market sizing and growth
M + A support
Capabilities assessments
Stakeholder engagement
Innovation
New product development
Experience design
Protocepts and prototypes
Culinary
Consumer product & packaging development
Foodservice menu item development
Operational consulting
Culinary trend tracking
Protocepting & prototyping
Culinary IP & thought leadership
Street dives & culinary immersions
Cultural anthropology & semiotics
Brand
Brand positioning and architecture
Portfolio strategy and category optimization
Design
Design strategy
Industrial design
Packaging design
Experience design
Environmental design
Production design
Communications
Creative strategy
Integrated campaign development
Content development
Media and paid social – Strategy, Planning and Buying
Performance analytics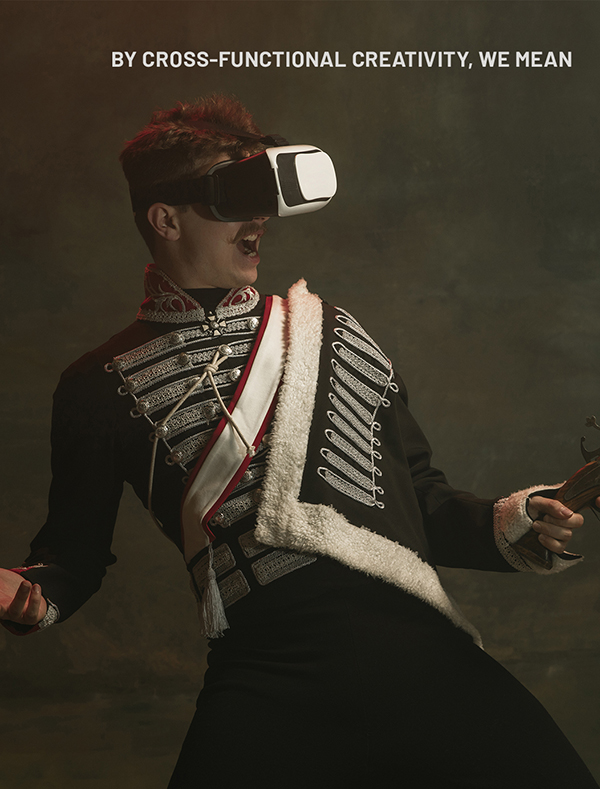 You might never look at your projects the same way after this.
Abstract Invention is SRG's proprietary methodology designed to deliver a portfolio of asymmetrical solutions (e.g., strategic roadmap for growth, innovation, brand positioning, brand identity, creative campaigns, etc.) based on a common set of insights in a nonsequential process.
This blurs the lines between conventional marketing disciplines and is not dependent on the linear evolution of ideas. We can accomplish in weeks or months what used to take months or years without external handoffs while keeping the important creative and strategic red threads intact. The result is better, faster, and fully integrated solutions.
We'd love to connect with you.