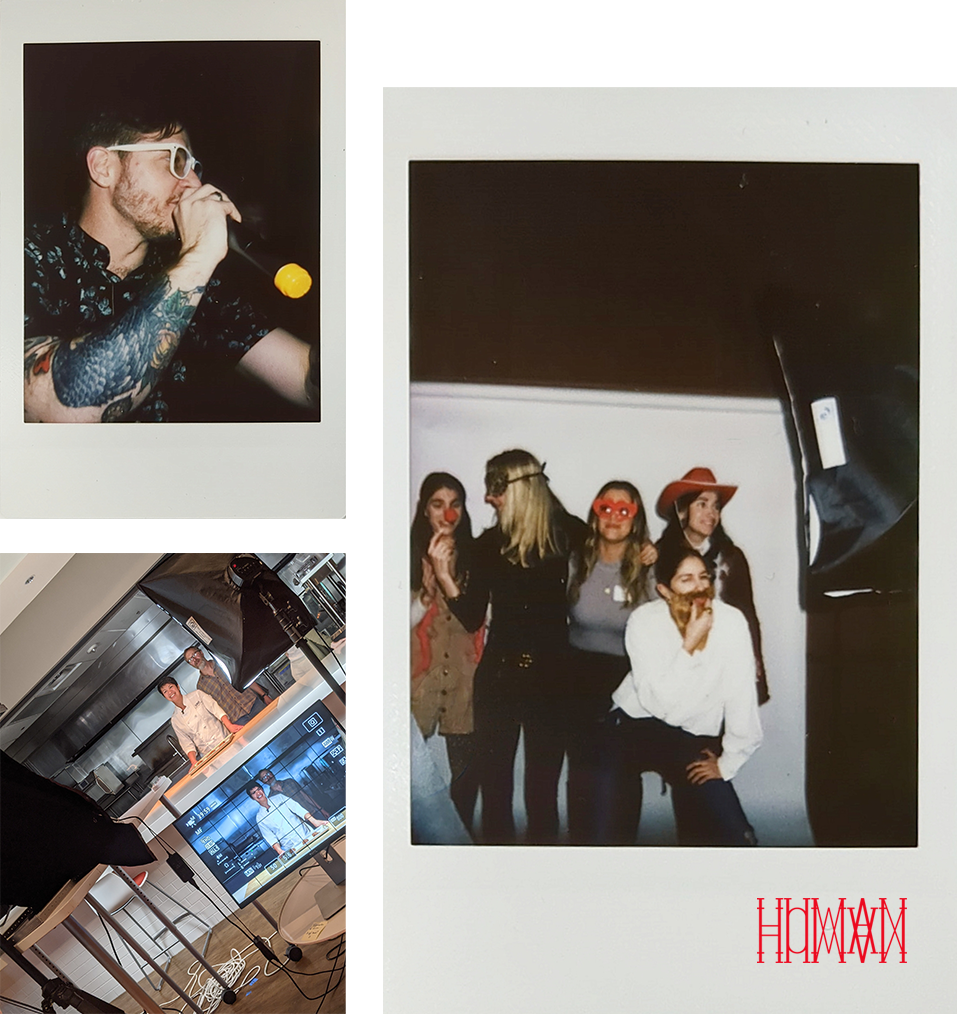 Our work at SRG is simply an extension of our never-ending desire for knowledge, culture, and connection.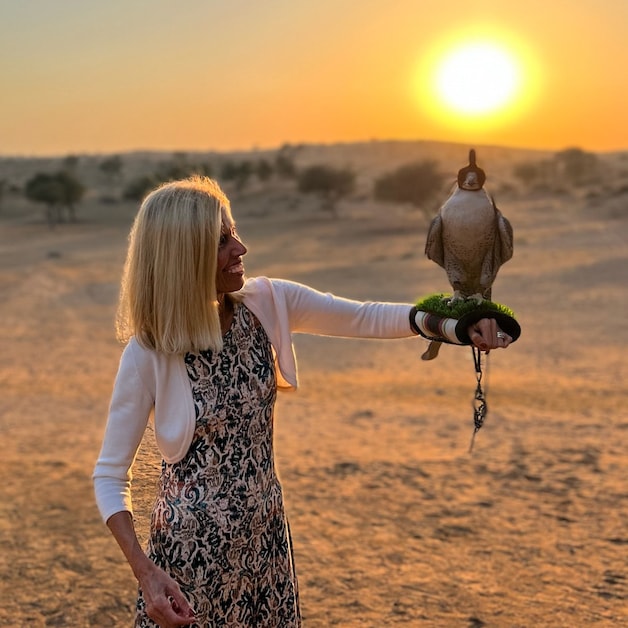 Cindy Judge
President, CEO, and Chairman of the Board
Before coming to SRG 20 years ago, Cindy was at J. Walter Thompson, Kraft Foods and Decision Resources. She lived in Italy for 12 years and currently splits her time between K.C. and Boulder. Cindy is passionate about the things in life that shine light on the elegant mystery of what it is to be human—art, culture, travel, cooking, family, philanthropy... and SRG is fortunate to loom large among those passions.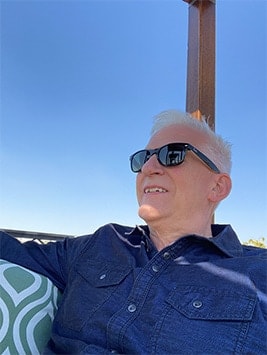 Ed Rzasa
Chief Client Service Officer, Partner
Ed just marked his 25th anniversary with SRG and is our clients' secret weapon. Before SRG he was at Leo Burnett, Bayer Bess Vanderwarker and Boston Market. Ed's tirelessly driven a massive body of work for the most iconic brands in the world. He'd love to say who, but he's been sworn to secrecy.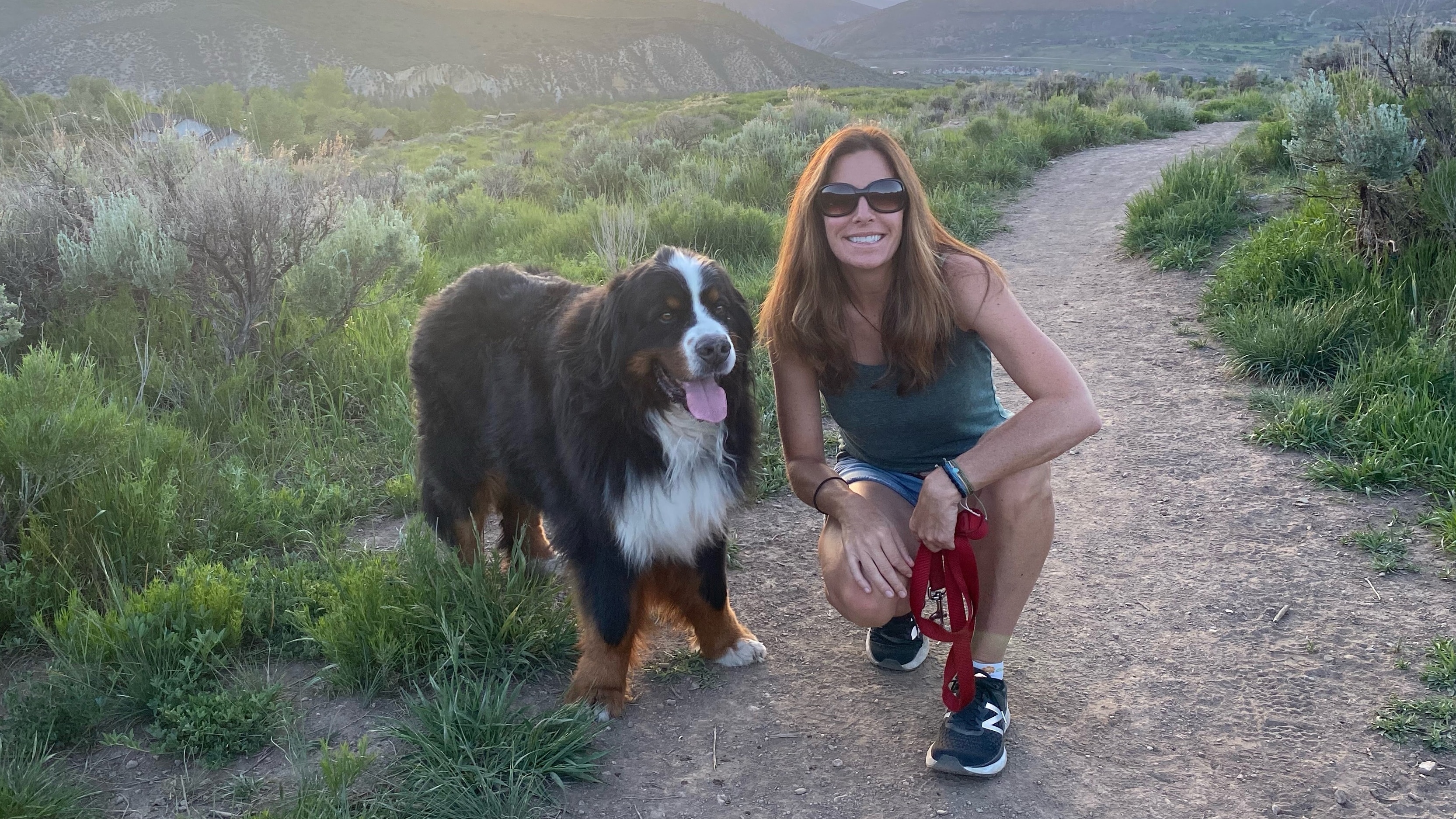 Liz Fliegelman
Chief Financial Officer, Partner
Liz worked in a variety of industries before coming to SRG. Here, she utilizes the company's financial information to help drive operational decision making and strategies in pursuit of all the directions we desire to go and grow. Liz makes our collective's dreams manifest.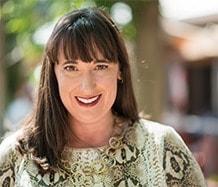 Laurel Muir
Managing Partner
Laurel started in tech and telecom before ditching it and heading for culinary school. After that, she worked abroad and in San Francisco before landing at SRG 15 years ago. Laurel knows commodity boards better than most commodity boards do, and she specializes in driving 360° consumer demand at a global scale.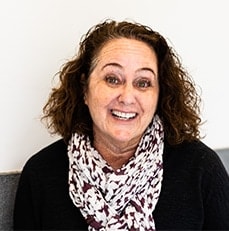 Susan Peck
Group Media Director, Partner
Susan worked at Barnhart Communications, McCann Erickson and BBDO Detroit before coming to SRG about 20 years ago. She built our proper media department, and she and her team are always surfing the edge of convention, looking for cutting-edge ways to make media not just a carrier but an integral component of a creative approach.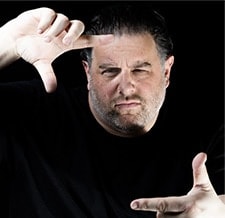 Adam Wohl
Executive Creative Director, Partner
Adam oversees all advertising creative at SRG. He has worked on many of the top brands in the world, including P&G, Apple, Samsung, McDonald's and Nike, and has won every advertising award at agencies like Wieden+Kennedy, TBWA\Chiat\Day, mcgarrybowen and MIR—an agency he co-founded in New York City and sold to Publicis. When not working, he's probably looking to buy clothing, watches, or cars.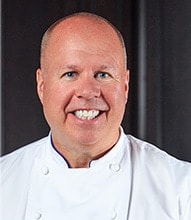 Daniel Carpenter
Managing Director, Culinary, Partner
A true culinary mastermind, Daniel is a former attorney who acted as a key member of SRG's Culinary Council for 12 years before joining Nextbite, a national virtual kitchen company. He returned to SRG this year to lead SRG Culinary and drive our thinking into fresh, new territories in the foodscape. Daniel aims to continuously evolve and refine our culinary practice to adapt and respond to everything the future holds.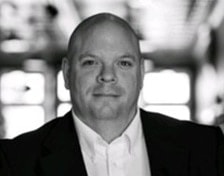 Dan Reilly
Managing Director, Insights, Partner
With over 25 years of experience, Dan blends his background in business, psychology and market research to help clients navigate their landscape and capitalize on opportunities. From client-side to agency, he's worked in several industries, including healthcare, finance, manufacturing, consumer, food & beverage and retail.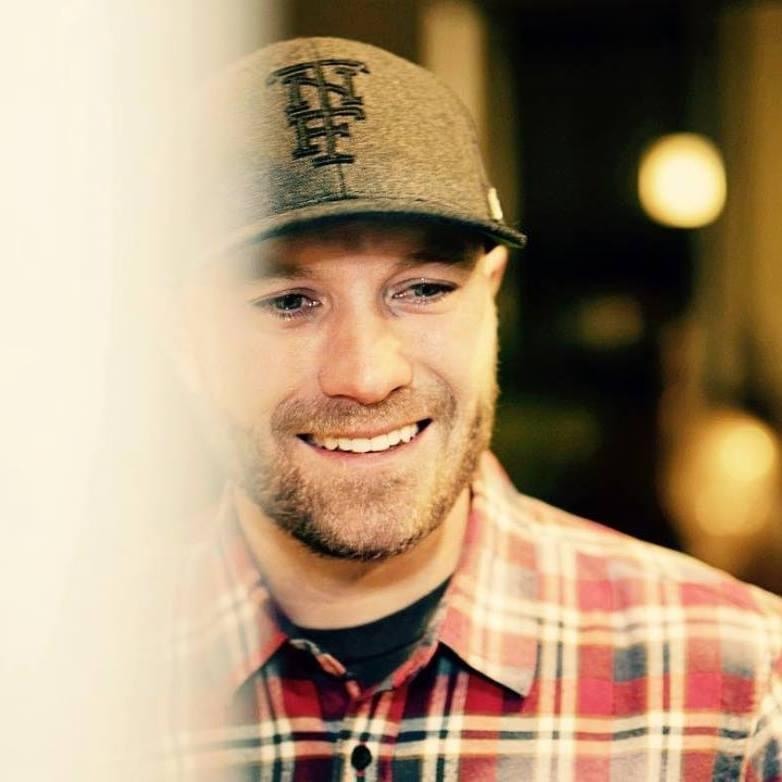 Lance Reed
Head of Design, Partner
Lance spent much of his career defining global brands in Dubai, Africa and Asia before migrating to Colorado. He joined SRG over a decade ago, focusing on identity, brand environment and innovation, as well as nurturing teams and young design talent. Lance is a talented photographer, often exploring the globe through the portal of his lens.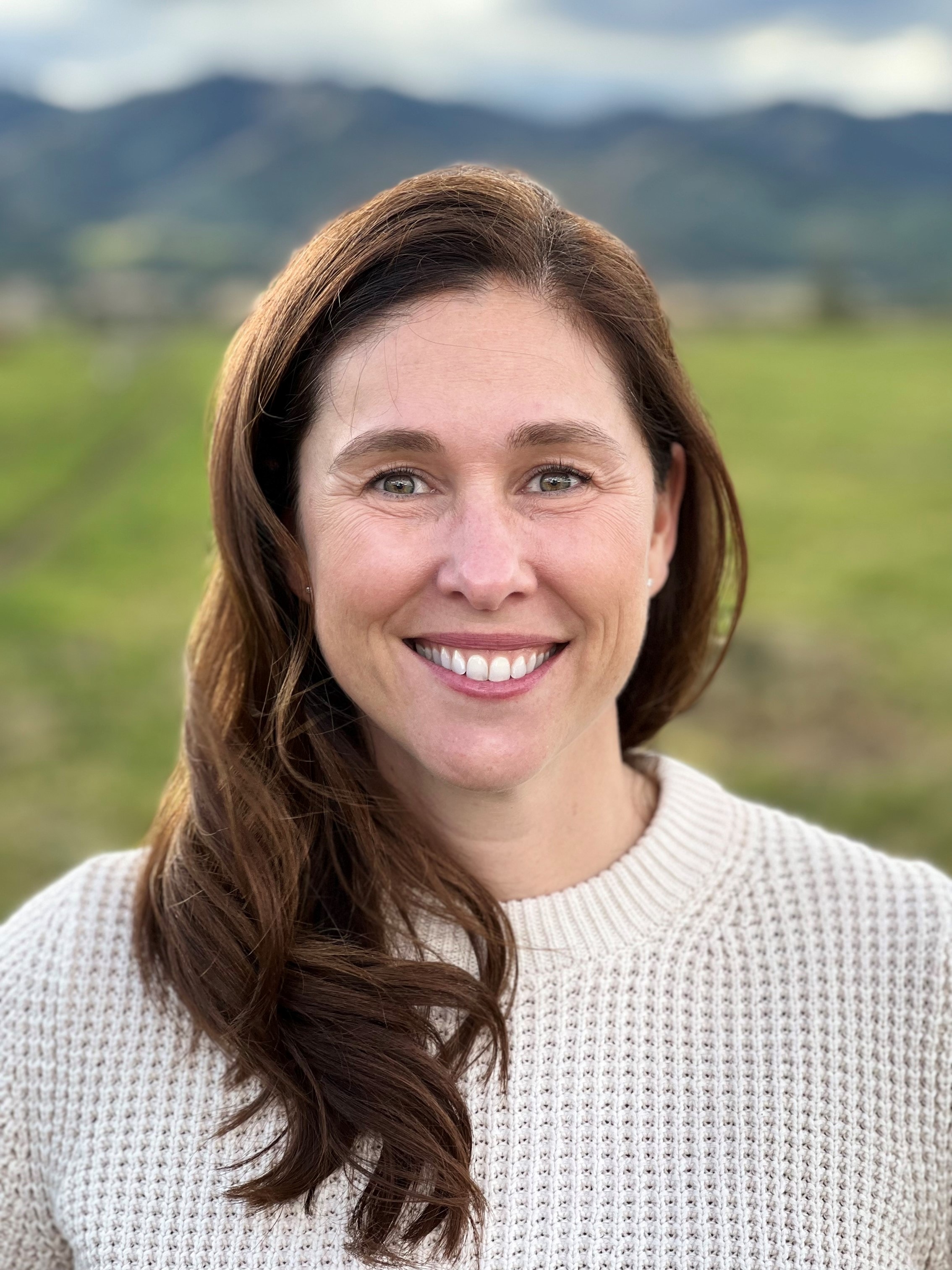 Mindy Jaouen
Managing Director of Innovation, Partner
You have some of Mindy's ideas in your house. Starting at OxiClean co-starring with the actual Billy Mays, Mindy went on to help P&G, Clorox and General Mills build new products before joining SRG 15 years ago. She boldly leads our Innovation group and clients to beautifully intelligent ideas tailored to find the mark in an ever-changing consumer landscape.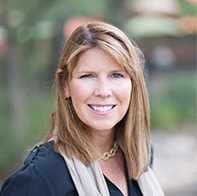 Amy Shipley
Managing Director, Partner
If you need groundbreaking work on your food/beverage brand, Amy is your zeitgeist bender. Originally from San Francisco, she was senior VP for Ketchum's food practice for 25 years before coming to SRG, and those deep strategic roots have continued to flourish here in Boulder. Commodities, restaurant concepts, innovation, communications... pitch it and she'll knock it out of the park.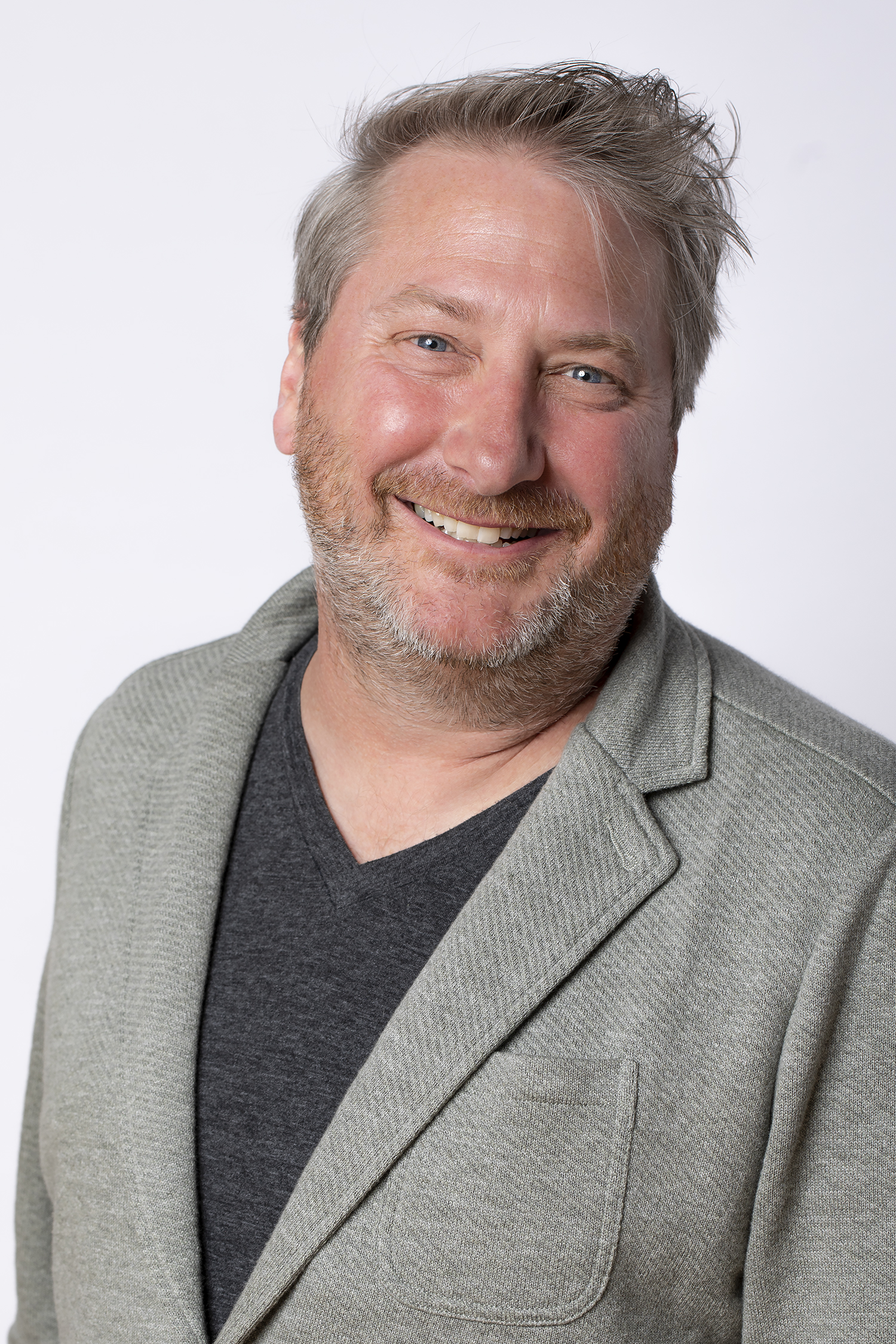 Bryant Ison
Managing Director, Partner
Heading up our Health and Wellness vertical, Bryant has worked with some heavy-hitting brands (Band-Aid, K-Y, Clorox, Aquafina), numerous start-ups, and has ventured into the frontiers of CBD and cannabis as CMO for Columbia Care. Bryant lives on the cutting edge of cultures. He was a snowboarding instructor back when you had to explain what a "snowboard" was and joined the Peace Corps for three years to work with entrepreneurs in Mali, West Africa.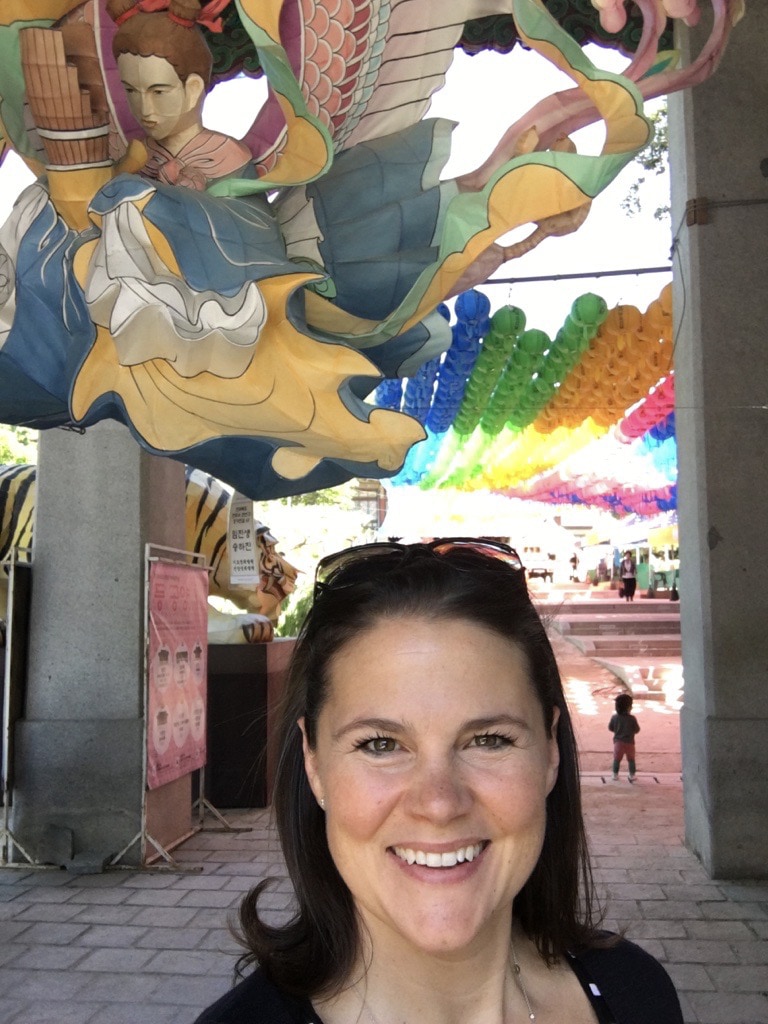 Heather Smith
Managing Director, Partner
Heather worked client-side at Kraft, Conagra and in global marketing in the PepsiCo Global Nutrition Group. She's a master of big complex blue-chip projects. She was named "40 Under 40" by Crain's Chicago Business before coming to SRG in 2020. When not orchestrating massive transformations for our clients, you'll find heather exercising her All-American beach volleyball skills on the beaches of Chicago or devotedly tending to her garden.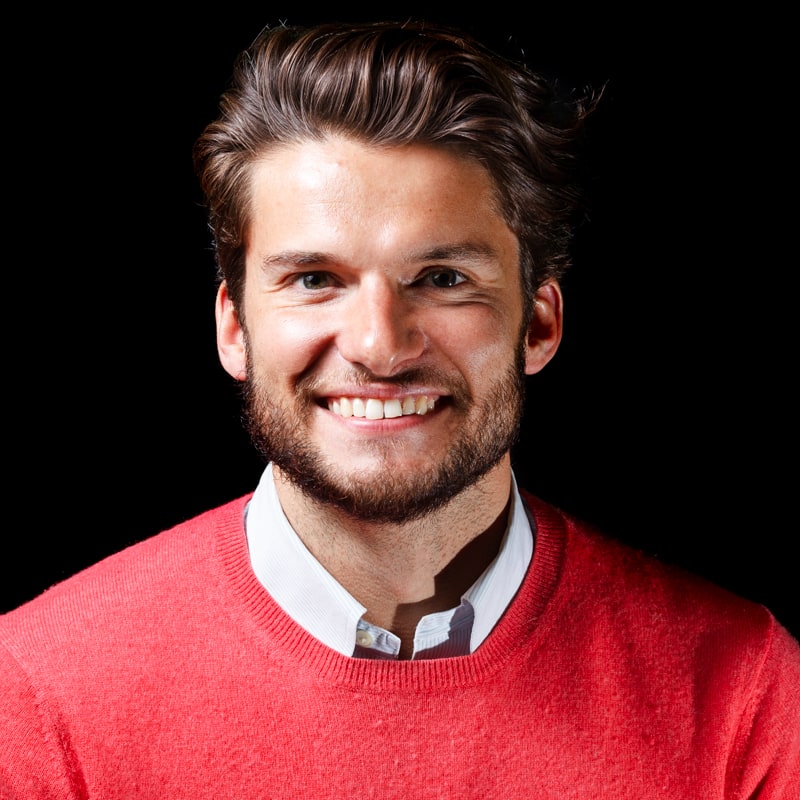 JC Longbottom
Managing Director, Partner
JC leads our Futureproofing and Abstract Invention explorations at SRG. He's an unapologetic visionary who's emphatically "for people" and has helped some of the world's biggest brands fuse on-point strategy and staggering emotional intelligence while reimagining their offerings and ways of working to meet the future.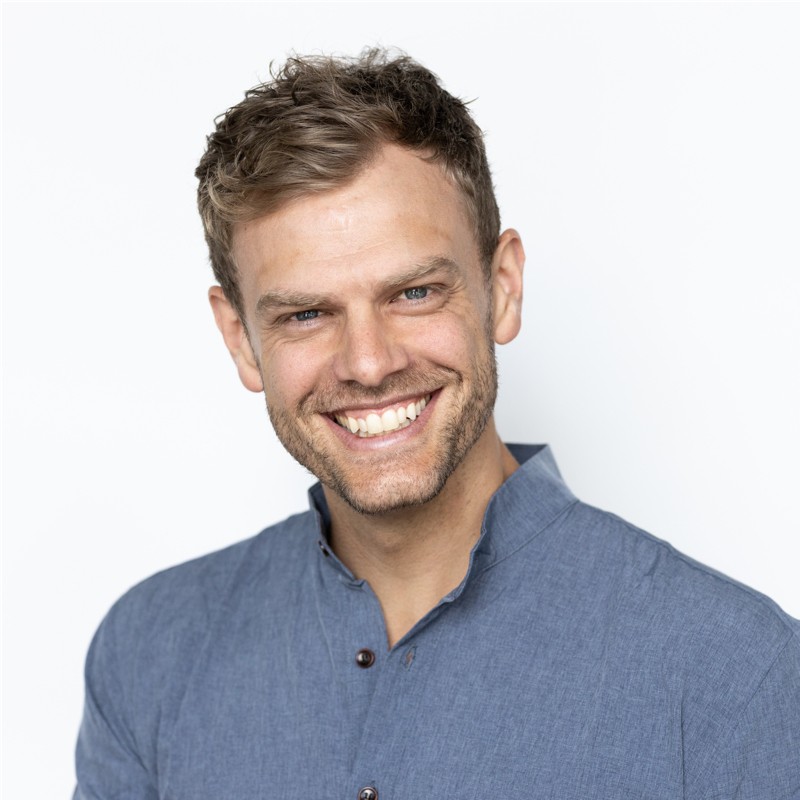 Mickey Citarella
Managing Director, Communications
Mickey's energy is a force of nature. Prior to this new chapter at SRG, Mickey worked with us for a decade before making side trips to work at the Hershey Company and one of the largest ghost kitchen companies in the United States. If he's not channeling his laser-sharp wit toward building brands, writing strategies, teaching at Denver Ad School, and futureproofing our communications practices, that incredible energy goes into a stream of awful dad jokes. Obviously, we do our best to keep him busy.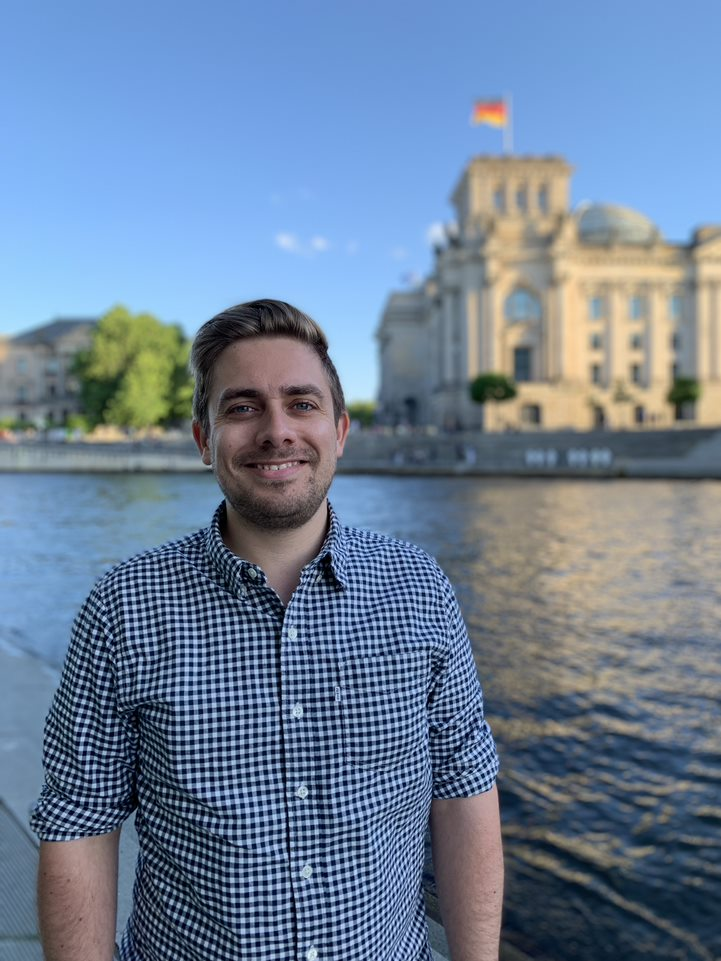 Marius Biesterfeld
Managing Director, Digital Initiatives
Marius is at SRG to put technology to work broadening and deepening our service offerings and internal practices. He lives in Berlin, where he's built new ventures and business models for the country's leading grocery retailer and has advised clients on all aspects of digital transformation—defining and executing digital strategies and building digital products with a primary focus on AI. In addition to tech, Marius has worked extensively across all types of innovation projects and clients: Big CPG, pharma, automotive, insurance, disruptive food start-ups, as well as global food service.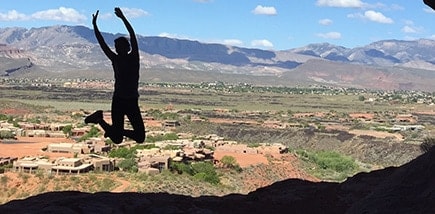 Jill Holmstrom
Managing Director, Partner
Jill was a founding partner at Element 79 and worked at FCB in Chicago before joining SRG in 2009. Jill's worked across a few areas of our business and is always drawn to a puzzle. Like a Rubik's Cube, she'll turn the problem around, unearthing insights and spinning up possible futures until she finds precisely where brand and product, company, category, competition, culture, and consumer all click together to meet the moment.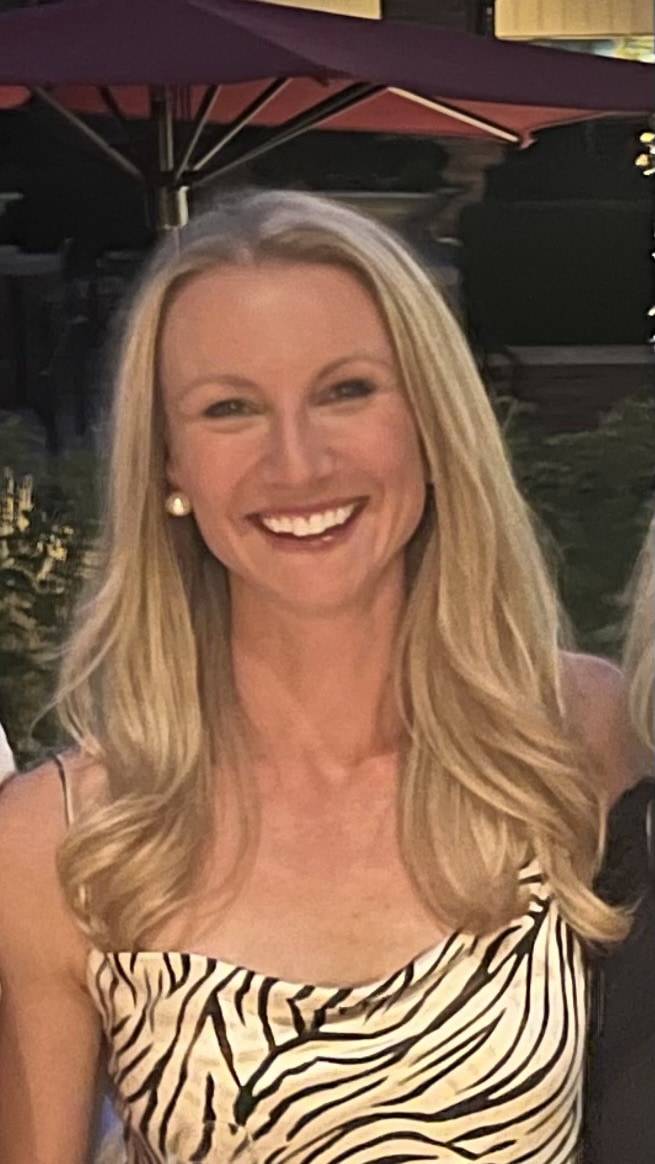 Christie Wood
Group Account Director, Partner
Before joining SRG in 2010, Christie worked in NYC and Boston at Arnold Worldwide, CP+B and Victors & Spoils, leading communications on everything from race car tires to baby jeans. A marathon runner, certified nutrition and wellness consultant, coach and amateur hip-hop talent scout, she's also a trained oenophile.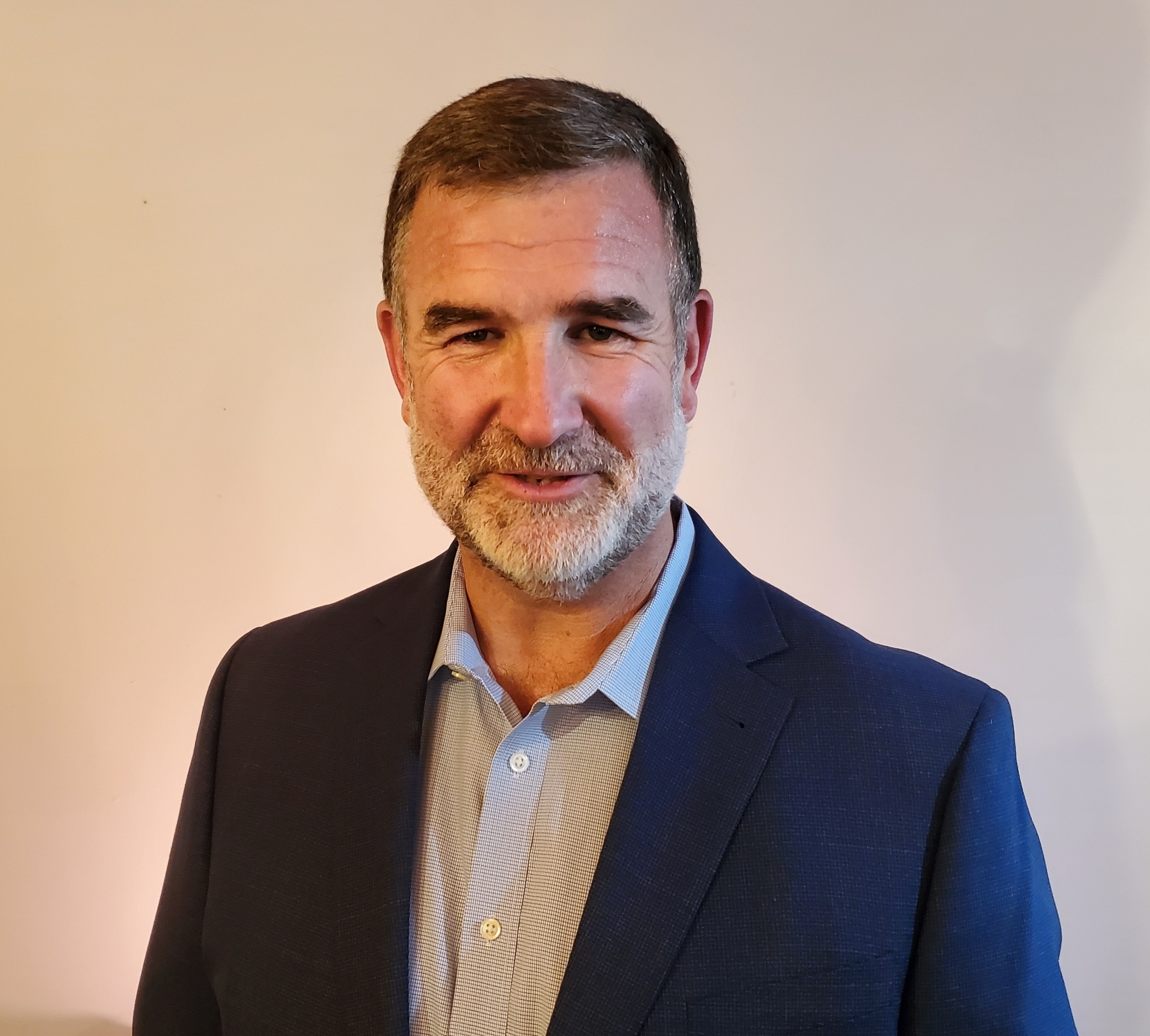 Tim Reed, PhD
Managing Director, Human Resources
With a PhD in organizational psychology AND a past life as an Outward Bound instructor, Tim seems purpose-built to look after SRG's organization, humanist culture, and complexly talented people. We've only known him a few months, but so far we've figured out that Tim's the kind of person who lugs coffee equipment on a backpacking trip to barista for his friends, slings a damn fine plate of supper, and routinely runs enough races to feel reasonably bear-proof—all solid indicators of greatness.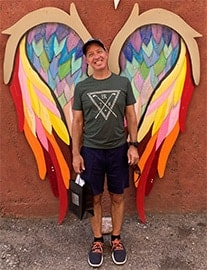 Adam Max
Managing Director, Partner
Adam is an established leader in our innovation/consulting practice at SRG. Prior to joining SRG, Adam was a consumers insights leader at General Mills working across legacy and innovation brands in both the domestic and international markets, as well as heading up shopper insights for the Walmart business.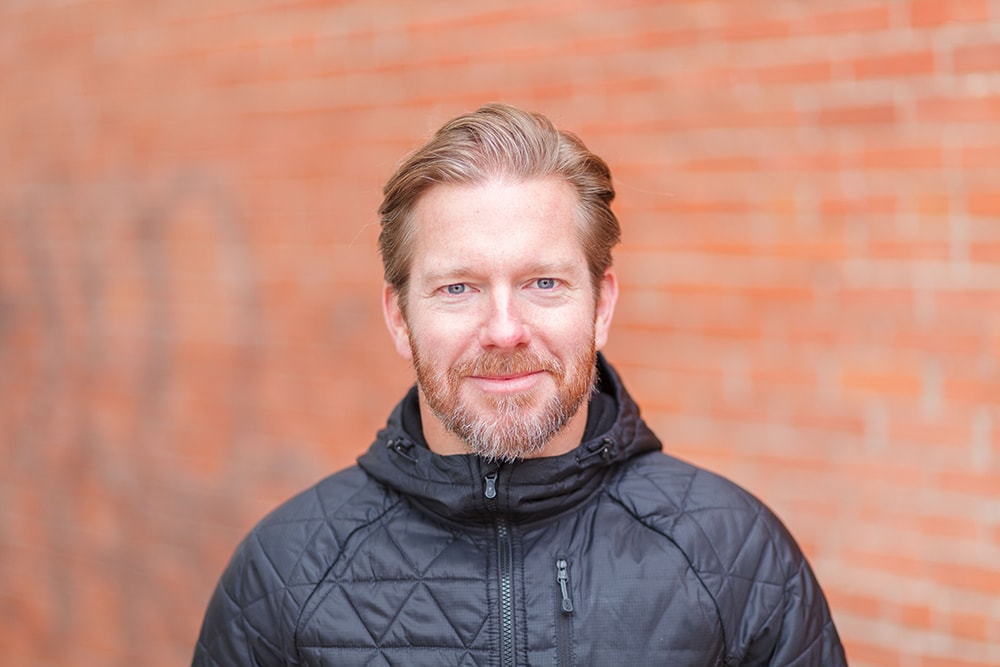 Chad Walker
Group Creative Director, Partner
Chad lived and worked in NYC for 20 years before moving to Boulder and SRG, working at shops like mcgarrybowen, Arnold Worldwide and MTV. With an impressive command of art, literature, culture and grooming, Chad's our affable leading man. He oversees the overall architecture of the creative work here and sometimes basically lives on airplanes.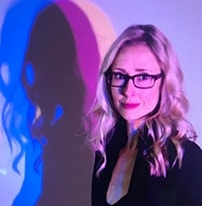 Rachael Harp
Creative Director, Design, Partner
Rachael Harp is a legend. She's been at the heart of SRG for 15 years. Her work and influence is woven deeply into hundreds of brand stories—from Pepsi and Eli Lilly, to the Almond Board of California and the National Honey Board. Her talent and contributions to our work and culture have truly shaped SRG for the better.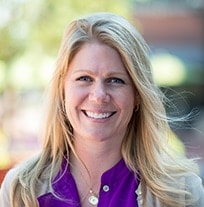 Jennifer Sterling
Managing Director, Partner
Jen is the flame keeper of the SRG way, gently reminding us that going just "this much" further doesn't just put you ahead, it can launch you onto another world. She joined SRG as an intern at the beginning of the millennium and proceeded to rewrite SRG history with her tenacity. Over the decades, she's scored countless wins for the agency, evolved our ways of working and mentored many of our Hall of Famers.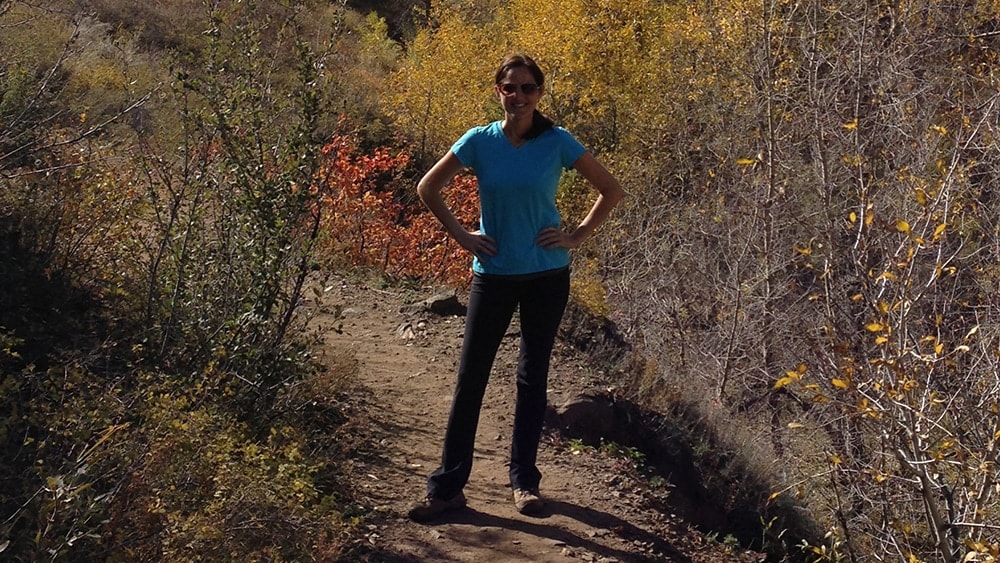 Robyn Zimmer
Media Director, Partner
Robyn is a power generalist. She is a strategic planner proficient across the media landscape from traditional to digital. She works with both national and local clients and has experience across a variety of industries—CPG, homecare, telecommunications, and food & beverage. She also has a superpower of remembering all of our birthdays.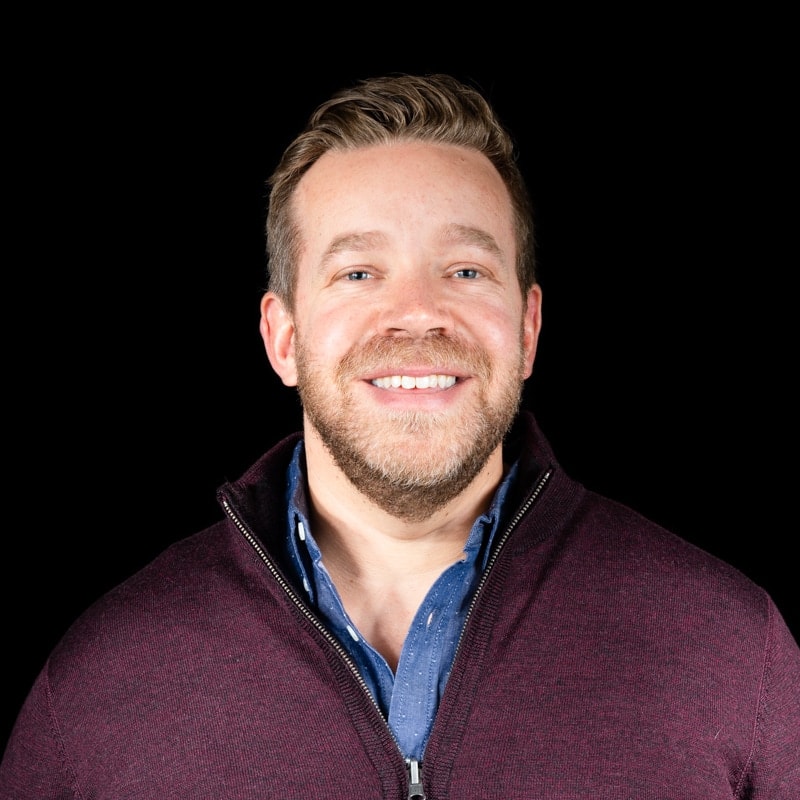 Jeremy Kay
Director of Brand Environment, Design, Partner
Jeremy creates moments that matter. He's passionate about architecture as a storyteller. By calling on his command of architecture, graphic design, urban design and interiors, Jeremy not only designs a great space, but one capable of emotional connection. He's built out millions of square feet of retail, mixed use, resort, entertainment and urban design projects across the globe and founded studioJDK, an award-winning and internationally recognized design and 3D visualization studio.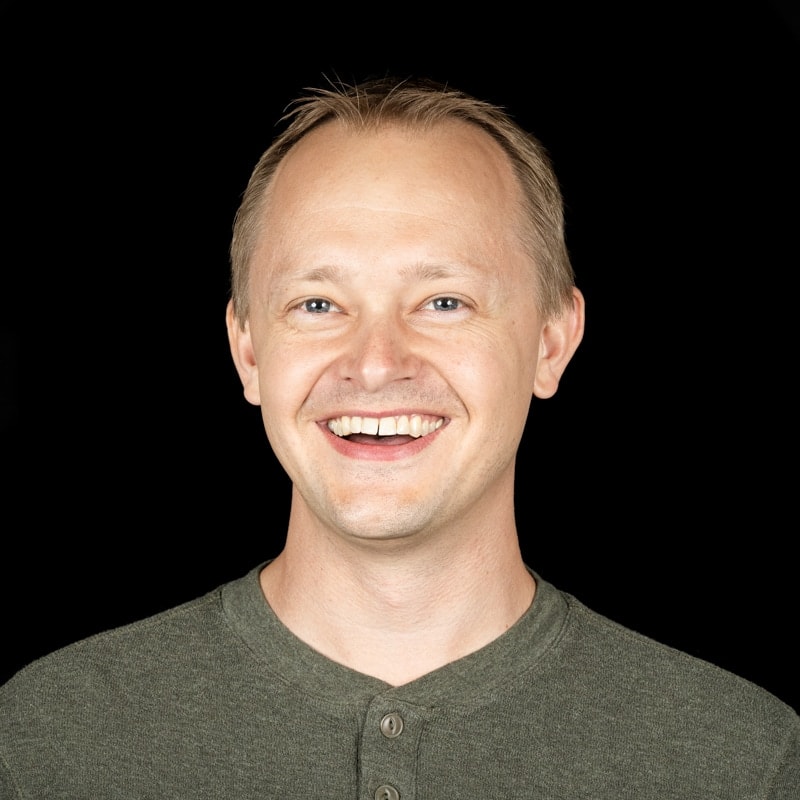 Tyson Nielsen
IT Director, Partner
Tyson is a technophile. He's been gaming since before he could walk. For nearly 15 years, Tyson's not only responded to every paradigm shift in tech to keep the lights on at SRG, he contributes thought leadership to technology futureproofing inquiries.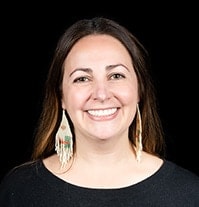 Annie Turlay
Director of Integrated Production
Annie spent over a decade at CP+B and DDB, where she worked on big fish like Burger King, Applebee's and Kraft. She joined SRG in 2019 to take our nascent production capabilities to the next level. If you hear someone whistling in the hallway, it's probably Annie.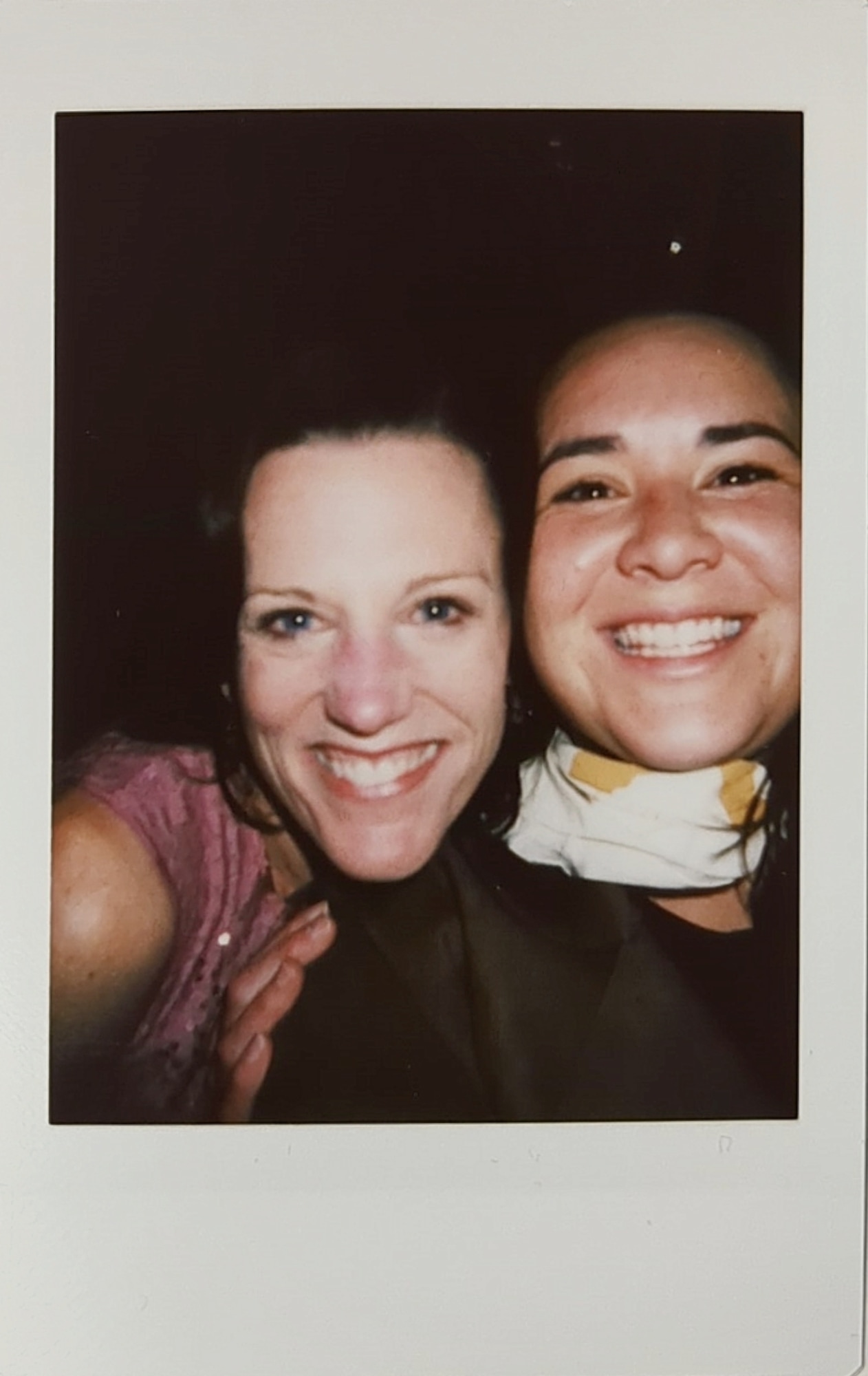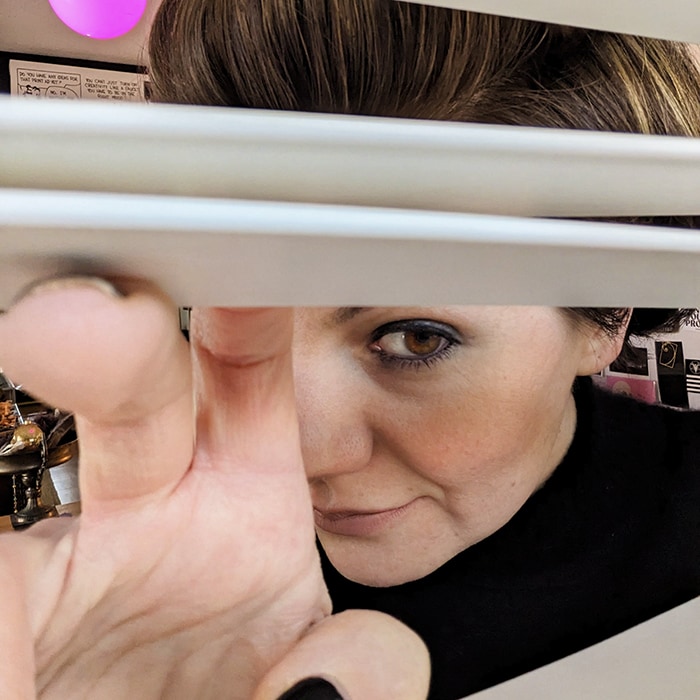 Frances Parker
In-House Creative Director
Frances has been with SRG for almost 15 years, working across design, creative and production. Unapologetically multidisciplinary, Frances swims in the deep end, often surfacing with crazy pearls that transform the mundane into creative magic. She is currently principal on SRG's own brand, but you'll still find her diving in on client work.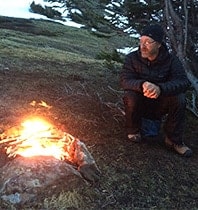 Peter Heppner
Senior Experience Designer
We couldn't have a better human heading up experience design. Peter has taught yoga to rock stars, can take apart and rebuild a VW engine, and can put both feet behind his head and drink a beer. For the last 15 years he's been the cornerstone of our digital practice, which actually may require way more flexibility than any of that other stuff.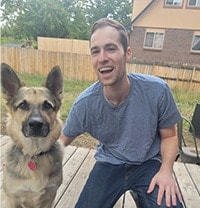 Daniel Karpin
Ad Operations Specialist
Daniel is a Colorado-dwelling NYC transplant by way of Austin. He's slowly being won over by the local teams—thanks, 2022 Avs—and enjoying exploring Colorado and making it "home."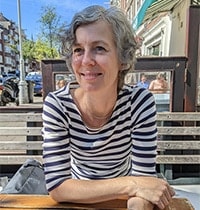 Inke Borret
Creative Resource Manager + Art Buying
With a background in city planning, Inke emigrated from the Netherlands in 2004 and made it to Boulder by 2005. In about six minutes she had mastered English and had a better system for just about everything we were doing. In six months, it was clear she was sent by God to be our ride-or-die-for-life.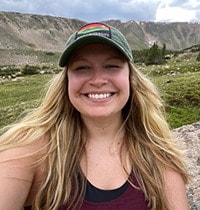 McKennah Robinson
Project Manager, Advertising
McKennah is from Ohio but swooned for Colorado a couple of years ago. When she's not driving advertising projects, she's getting the most out of her move by playing in the mountains.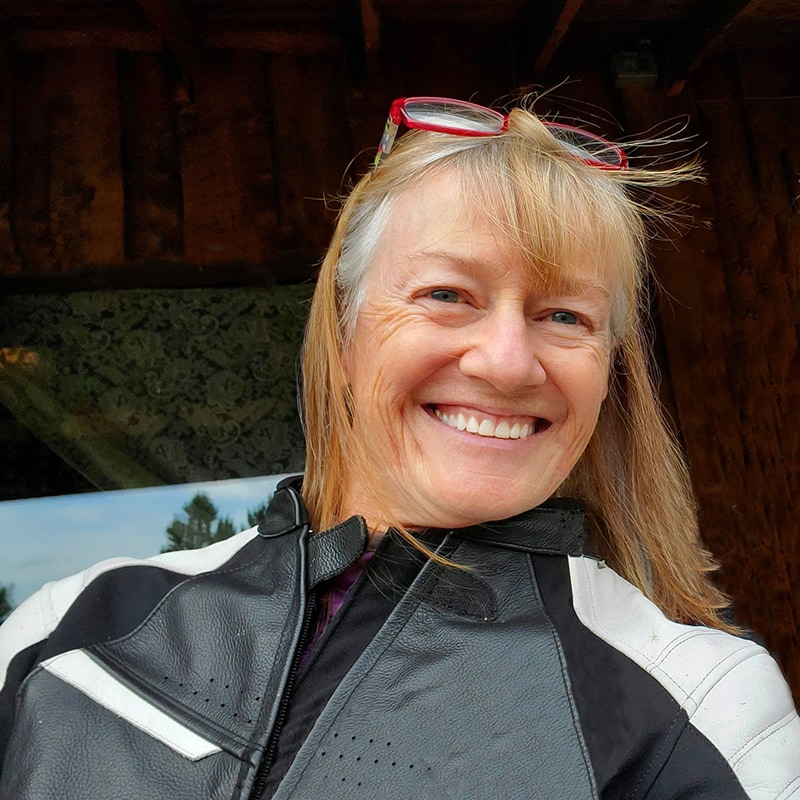 Shawna Kinkead
Senior Project Manager
Shawna has worked at SRG for 18 years, following 25 years in the printing industry. She brings this cumulative expertise to hand when matchmaking our perfect supplier-to-project partnerships. Outside of work her happy place is on her motorcycle or in a flower-filled meadow surrounded by hummingbirds.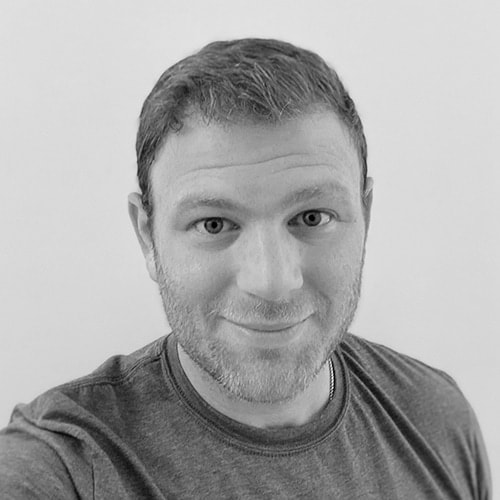 Andrew Schneider
Copywriter
Before SRG, Andrew wrote copy at Edelman, Arc Worldwide and UChicago Creative. A lover of golf, Shakespeare and superhero movies, Andrew adores his wife and dreams of traveling with their sons—whose births fall just shy of his favorite moment, the White Sox winning the 2005 World Series.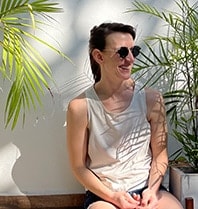 Anna Senn
Copywriter
Anna spent nine years in LA working in TV, comedy and fitness before she decided she'd had enough sunshine and moved to Chicago to go to portfolio school. Since joining SRG in 2021, she's led big work for the Almond Board of California, among others, and become a cornerstone of the creative team. Give yourself a treat and check out her webseries at annasenn.com.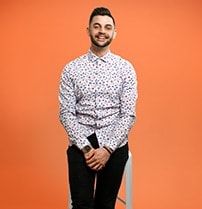 Jon BoddySpargo
Copywriter
Born and raised in the land of 10,000 cheeses, Jon is a Midwesterner through and through. He's an avid golfer, an amateur bartender, and an aspiring food critic. When he's not writing quippy headlines, you can find him missing putts at the local muni, bopping his head at a fringe concert, or searching for the best burger joint.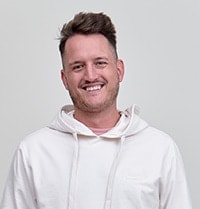 Andy Mason
Art Director
Andy describes himself as "just your friendly neighborhood art director/designer," but we've come to understand him to be more of a creative MacGyver with a Swiss Army knife of talents in his hand, ready to dive in and save the day. With deep experience previously working on clients like Pepsi, Snooze A.M. Eatery, Yellowstone Country Tourism, DanoneWave Foods, Elevate USA and Happy Cones Co.—and founding and creative directing his own company, The PB Love Company—there simply isn't anything Andy can't do.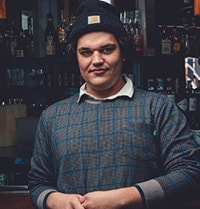 Ky Caradonna
Art Director
Ky is a new addition to the creative department, and he's dropped in swinging! A grad of CU Boulder and the Denver Ad School, Ky believes in the power of playful perseverance to lead one to creative gold. Above all else he values "the three F's": Friends, Family, and Fun. He says that without those things, this rock we call home would be pretty lame.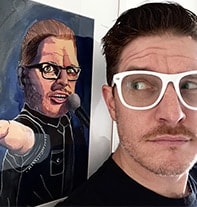 Justin Badger
Content Creator & Executive Assistant
Badger worked at Victors & Spoils, CP+B, and DigitasLBi before coming to SRG. He was in Hair on Broadway in 2010, where about 1,000 people saw him in his birthday suit eight times a week. He and his wife have performed across the globe with their vaudevillian cabaret duo, The Fremonts. He also lends his voice to numerous cartoons and video games, so don't worry if he sounds familiar.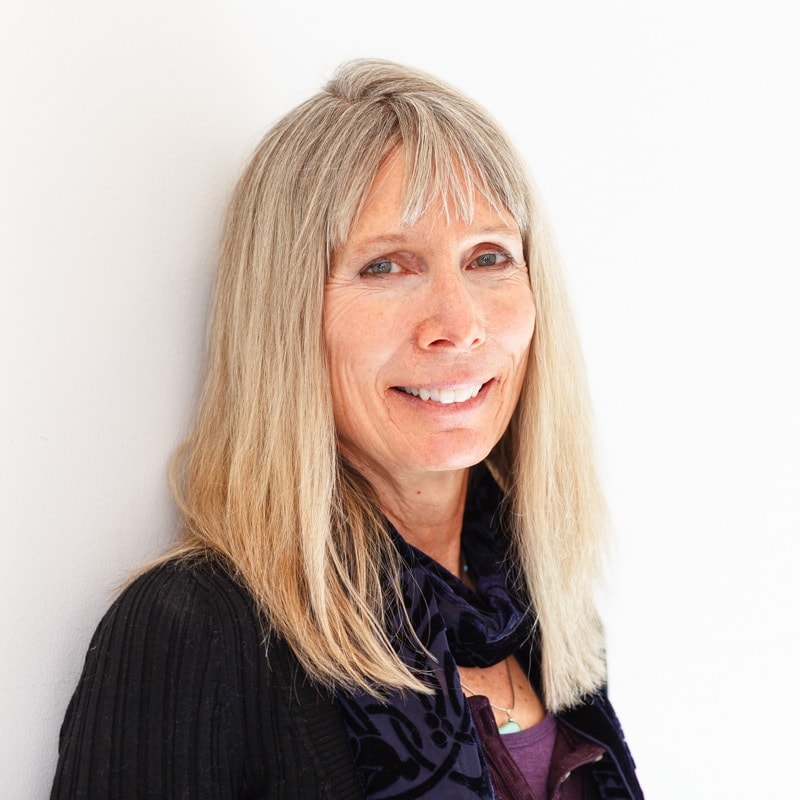 Layna Melvin
Senior Production Designer
Layna is an experienced graphic designer and production specialist skilled in both print and digital formats. She gets swept up by a great brand and loves designing a visual story and taking it to the finish line with flawless production files. Layna is a gifted problem-solver who comes up with innovative solutions within tight constraints that allow a project to deliver. Besides all her years of experience, Layna is always chasing greatness—no matter how big or small a job is.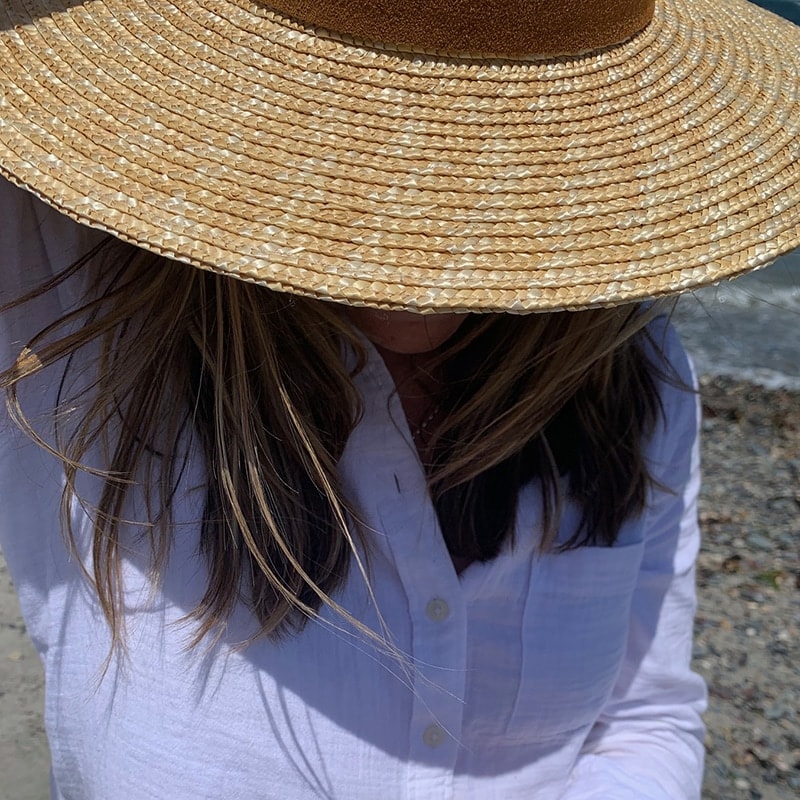 Susan Ciciotte
Business Development, Visual Communications
After studying art and a stint at Arnold Worldwide, Susan fled the East Coast ice for Rocky Mountain powder. She is our brand master, collaborating with teams and designing pitch-perfect external communications that help both sides of the conversation understand one another and lay the groundwork for winning outcomes.
Alexia Sites
Senior Art Director + Animation Designer
Alexia has been at SRG for more than 15 years. Appropriately always in motion, Alexia finds her zen while mountain biking and has plans to travel the world. A self-described philomath, she enjoys spending time pondering philosophy, nerding out on neuroscience, and getting heady about art history.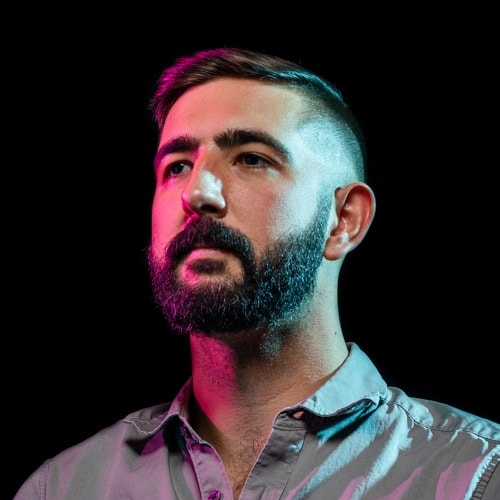 Tony Tumminello
Senior Content Developer + Photographer
Tony is an avid board game and Magic: The Gathering player. He's been to 49 states, with Alaska being the final one to visit. He is responsible for bolting so much of our work together he should have pneumatic wrenches for hands.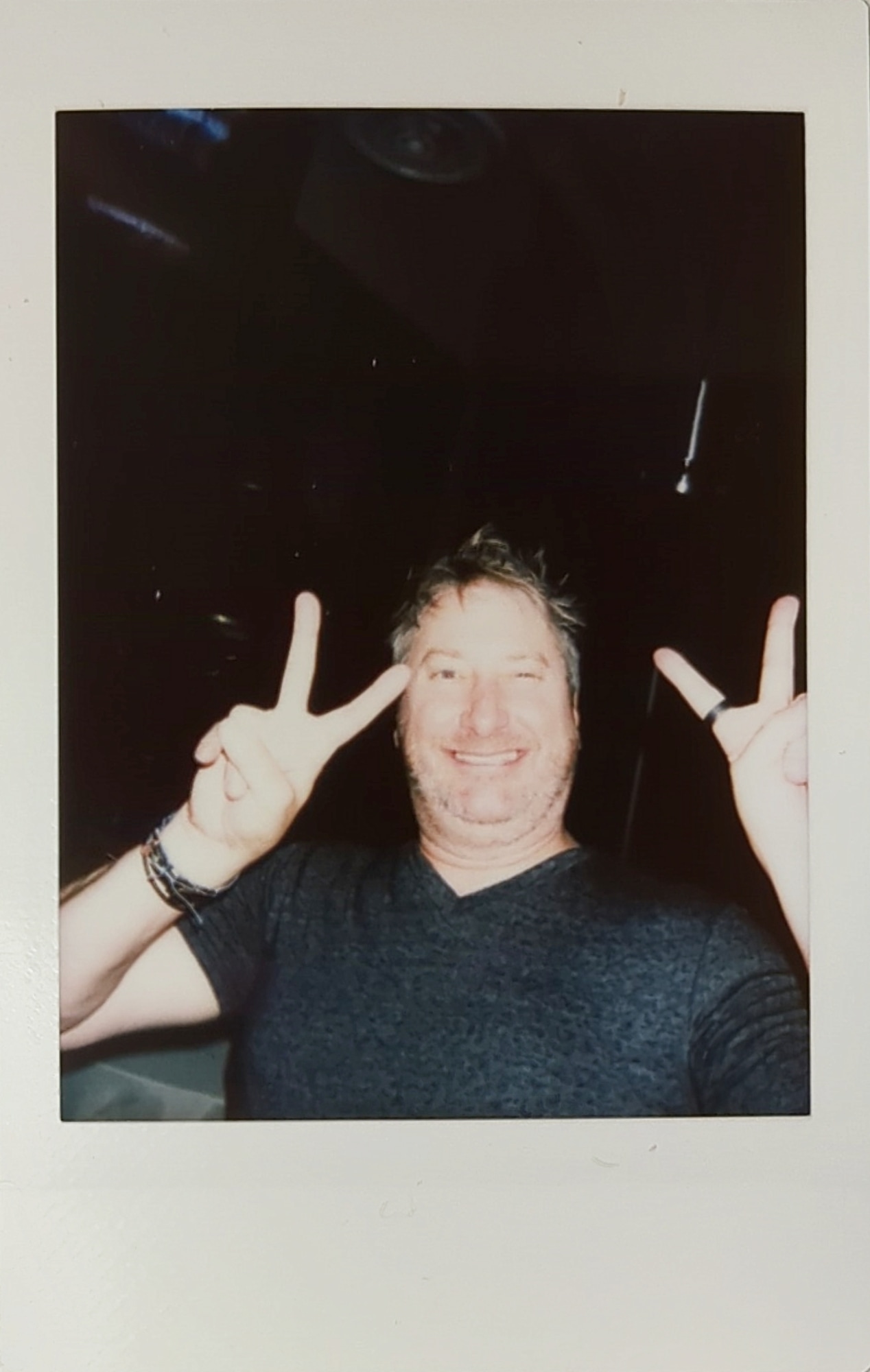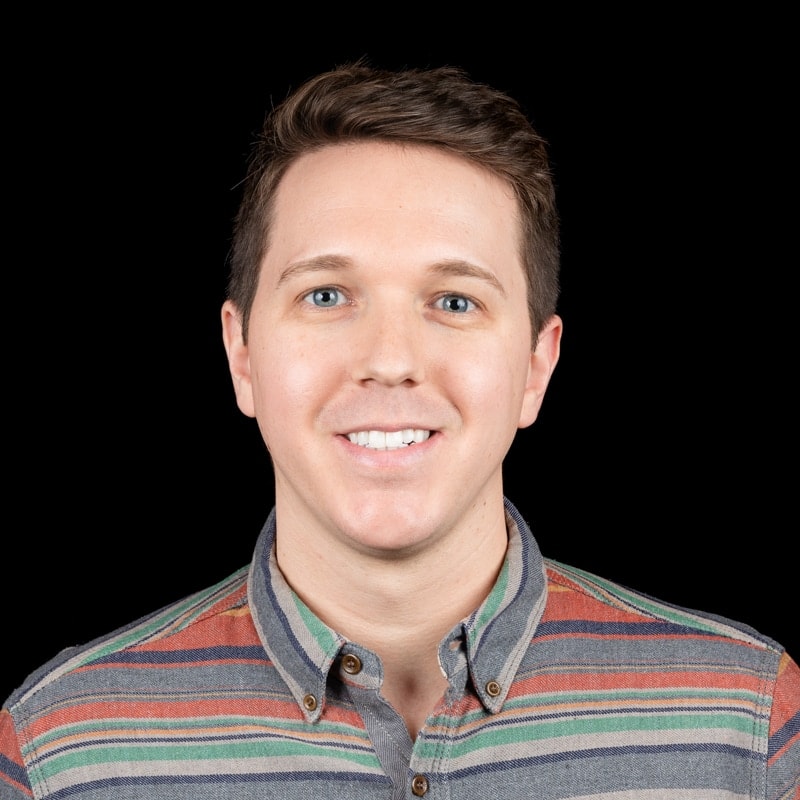 Cameron Macrae
Manager, Data Analytics
Cameron—a Colorado native—studied sociology, as well as ecology and evolutionary biology, at CU Boulder. His unique ability to paint with numbers has made him a huge asset to the insights and strategy department since he joined SRG.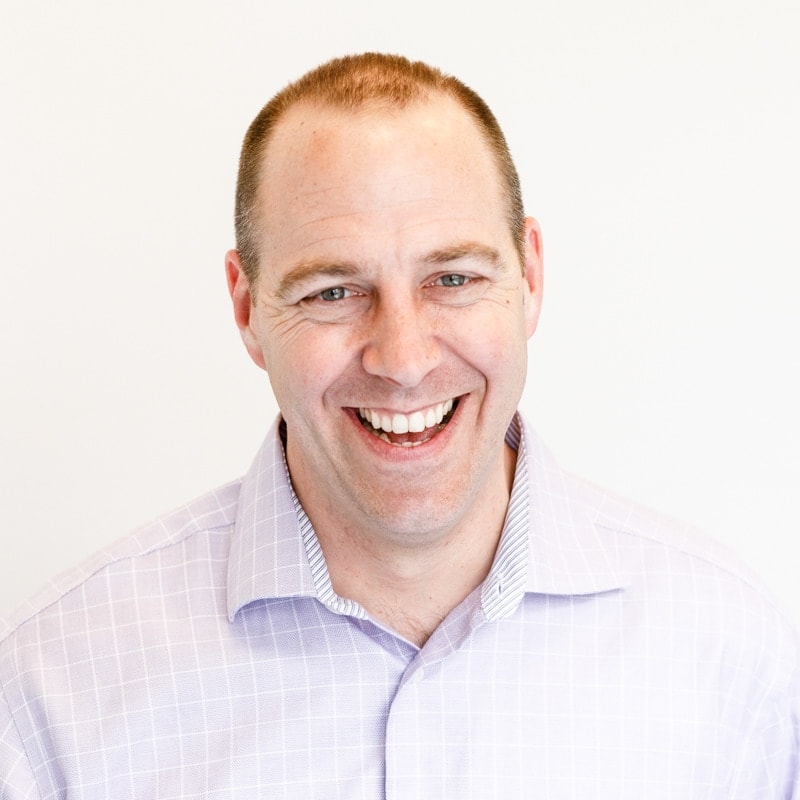 Rob Renegar
Insights Director
Before joining SRG, Rob was a goldfish. He worked with Qualvu and Pepperidge Farm, where he occasionally, and quite happily, donned the inflatable costume when duty called. Rob is a driven and inquisitive leader with 20+ years of experience across market research, quantitative and qualitative methodologies, brand strategy, product development, POS data analysis and interpretation, and critical problem-solving. He also still has a nasty Goldfish cracker habit.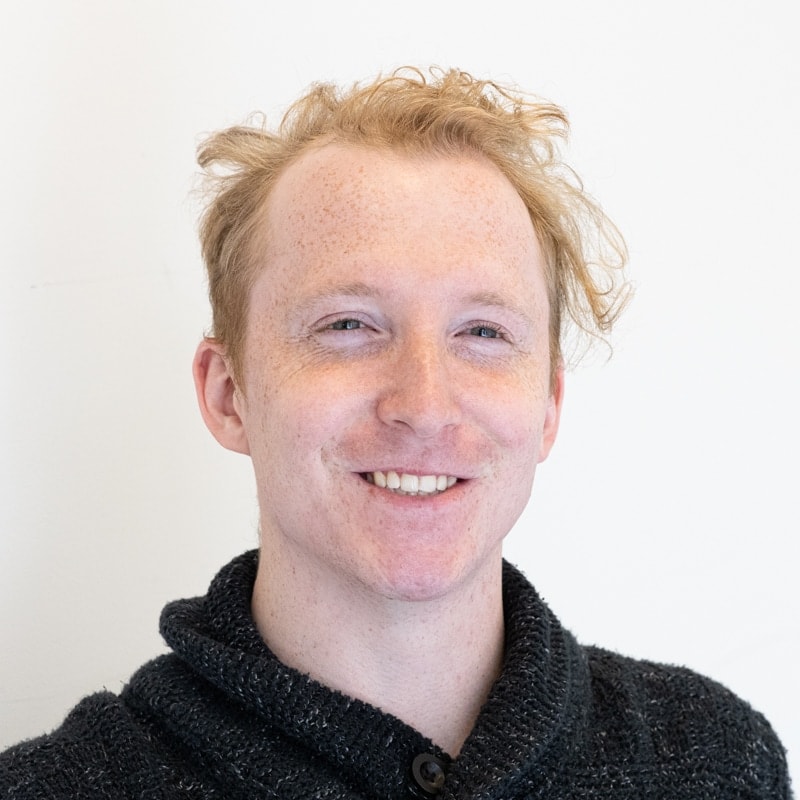 Ian Otto
Senior Insights Analyst
The most important thing to understand about Ian is that he loves stories—both telling and hearing them. That's where his passion for insights, planning and analytics comes from. When Ian looks at data, he sees nuanced and vivid tales of humanity and human behavior swirling up all around him. It's informed the way he lives—with a zest for adventures, like living rough in Europe for a week on a bet, cramming his head with sci-fi/fantasy epics or taking his somewhat-dodgy drone piloting skills to the ends of the earth to explore somewhat-active volcanoes.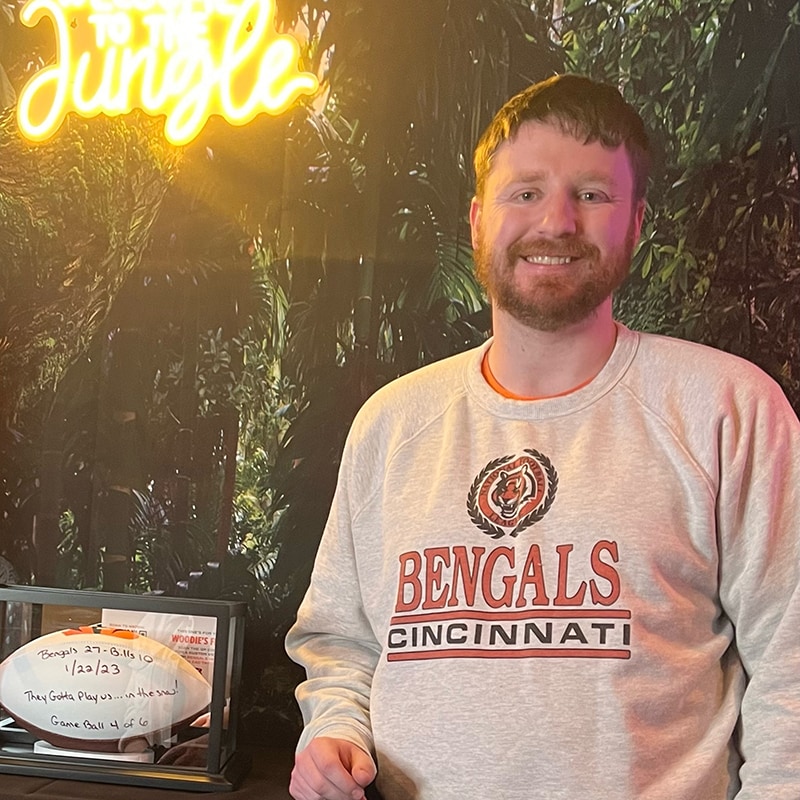 Ryan Crace
Senior Insights Manager
What do a deep affection for Cincinnati chili, research, and golf have in common? Ryan Crace. Born in Cincinnati, he's been working in research since he was an undergrad at the University of Kentucky and a grad student at the University of Texas at Austin. Prior to SRG, he worked for the National Golf Foundation with the industry's leading companies. When not working, you'll find him watching sports and—of course—playing golf when the Chicago weather allows.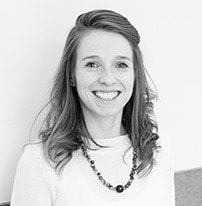 Brianna Ray, RDN
Associate Strategist, Culinary
Brianna, our resident trendologist, brings an emphasis on nutrition and wellbeing to our strategic and culinary work. Her insatiable curiosity and innately powerful sense of empathy shines through her storytelling. A true Colorado native with an inherent sense of adventure, she has also lived in Costa Rica learning the Spanish language and embracing the pura vida life.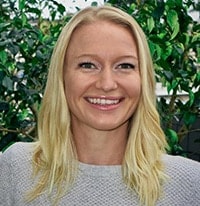 Hayley Christopher
Culinary Director
Prior to joining SRG and becoming a bright star in our sky, Hayley was the culinary director for Studio Ramsay, collaborating with Ramsay chefs around the world to produce culinary content. Hayley's worked as a chef, wellness coach, culinary consultant, culinary producer, and food and prop stylist, and it's given her a wealth of experience that she brings to bear in every one of her projects at SRG.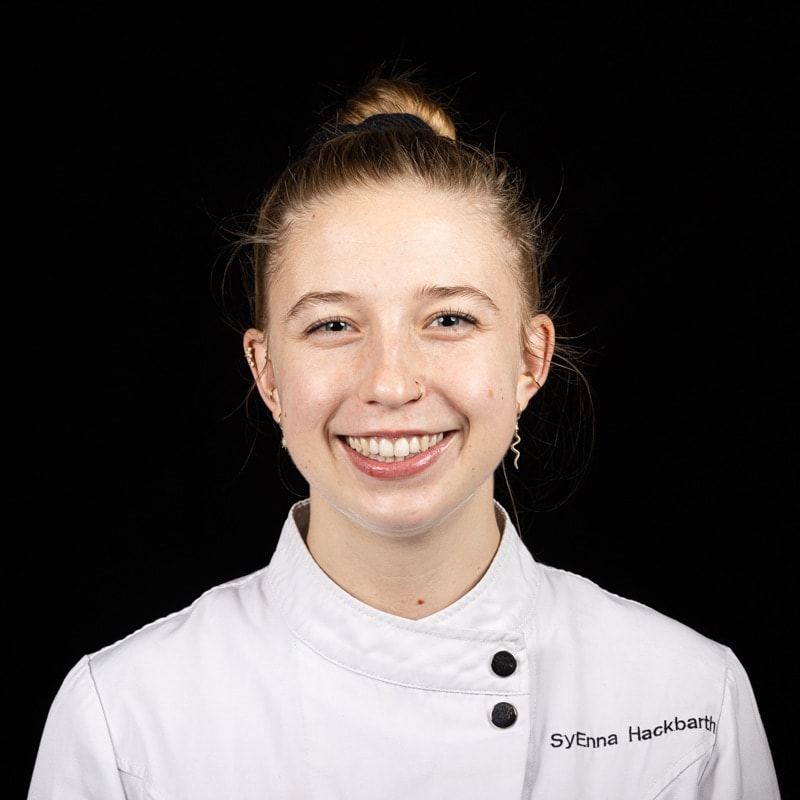 SyEnna Hackbarth
Associate Culinary Director
SyEnna is a research & development chef and the embodiment of culinary creative hustle. Since joining SRG in 2021, she's consistently taken clients' breath away with the innovation possibilities she presents and has literally brought a gleam to our kitchen.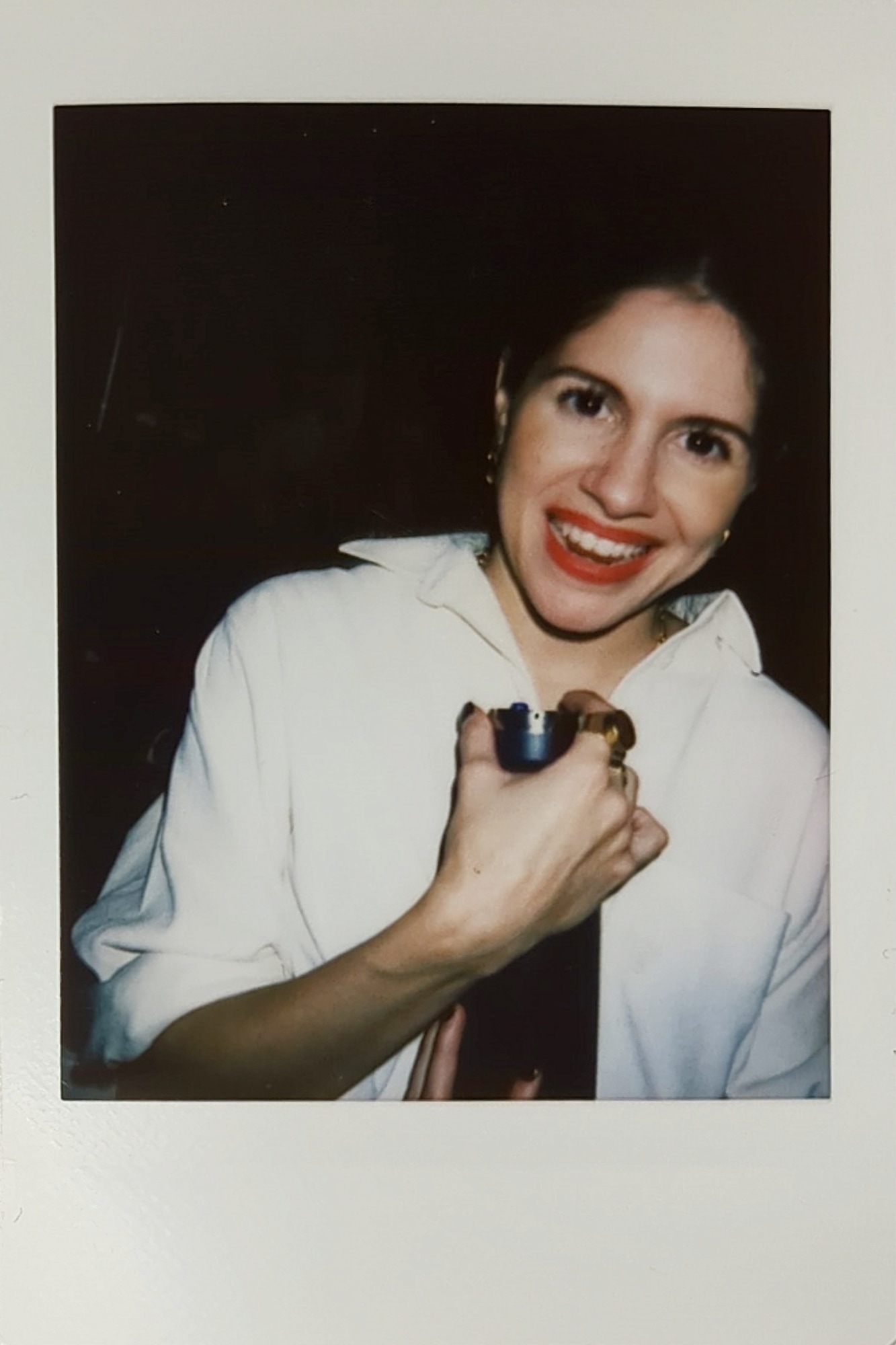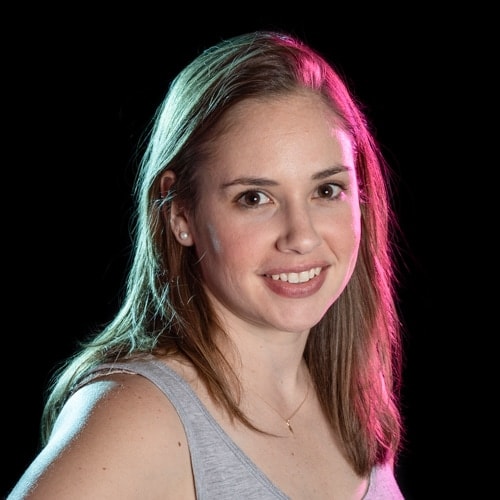 Christine Pautz
Accounting Manager
Christine has kept us straight for seven years—21 years if you count 2020–2022 in accountant dog years. Her happy place is on the golf course. She played on the Hofstra University golf team in college and would love to go to the UK to attend the British Open.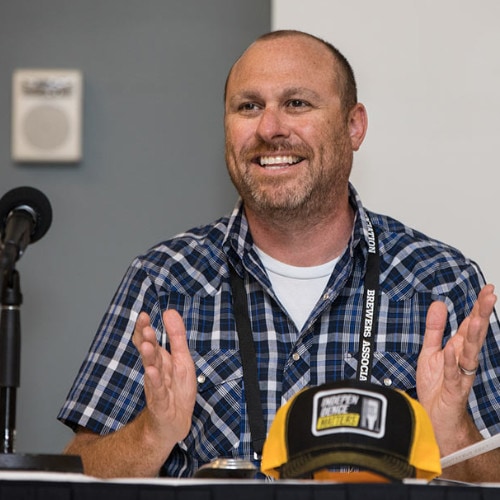 Eric Friedman
Managing Director, Account
Eric spent nearly a decade here at SRG after working at agencies large and small in Chicago, Boston, and Phoenix. He recently completed a two-year sabbatical after having spent many years running some of SRG's most exciting and bold communications work. During his break, he started up a small-batch hot sauce company with his family—with a little love from his friends on the design team here. After that change of pace, Eric is all charged up, and both he and his clients are excited to pick up right where they left off.
Natalie French
Accounts Payable Specialist
Natalie does a million things behind the scenes to help keep SRG in everyone's good books. She's an experienced accounting specialist with a background in marketing and advertising, online retail, wholesalers, manufacturing, and beauty industries—as well as an artist and designer in her own right. Not to mention, we're hopelessly hooked on her cliffhanger "mystery FedEx charge" emails to all. Who could it be?!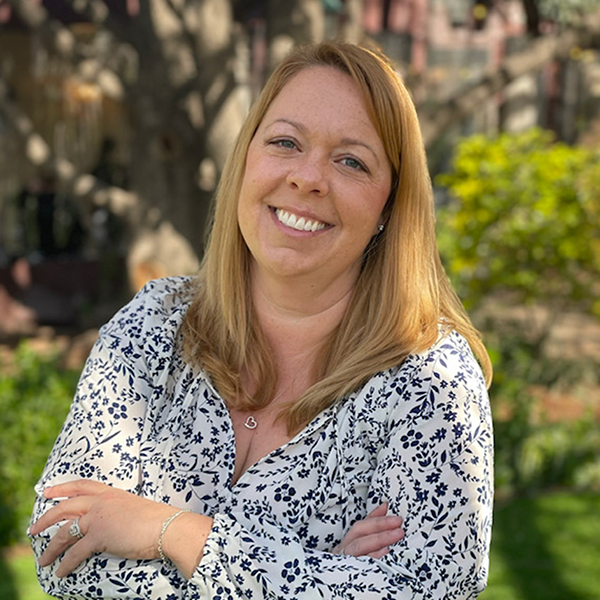 Stephanie Yaden
Staff Accountant
Stephanie comes to us after owning and running a family property management company in Edwards, Colorado, for 23 years. She recently sold the business and decided to move on to a new chapter in her life, and we are thrilled that she's brought her talents to bear at SRG. Stephanie loves the beach, the mountains, and her dog. How chill is that for an accountant?
Mary Dolan
Payroll and Benefits Manager
Mary has worked across HR, operations, and finance in a variety of industries such as advertising, architecture, and independent media. No matter the industry, Mary's mission is always the same: to help her fellow employees reach professional and personal success. She's worked with TEDxBoulder, Boulder International Film Festival, PLAY Foundation and many more humanities organizations.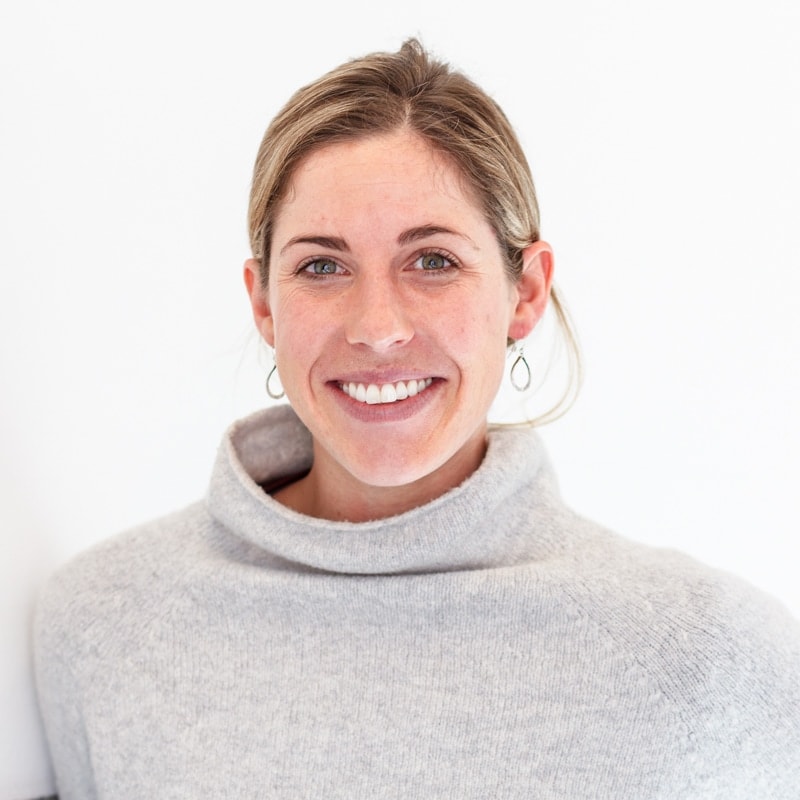 Kiley Stone
Innovation Director
Kiley is a true exemplar of the multidisciplinary cross-over talent at SRG. After five years at SRG as a massive driver of our culinary strategy, she recently merged lanes to work as an overall Innovation Director—because, as Kiley will tell you, food IS culture, not merely an artifact of it.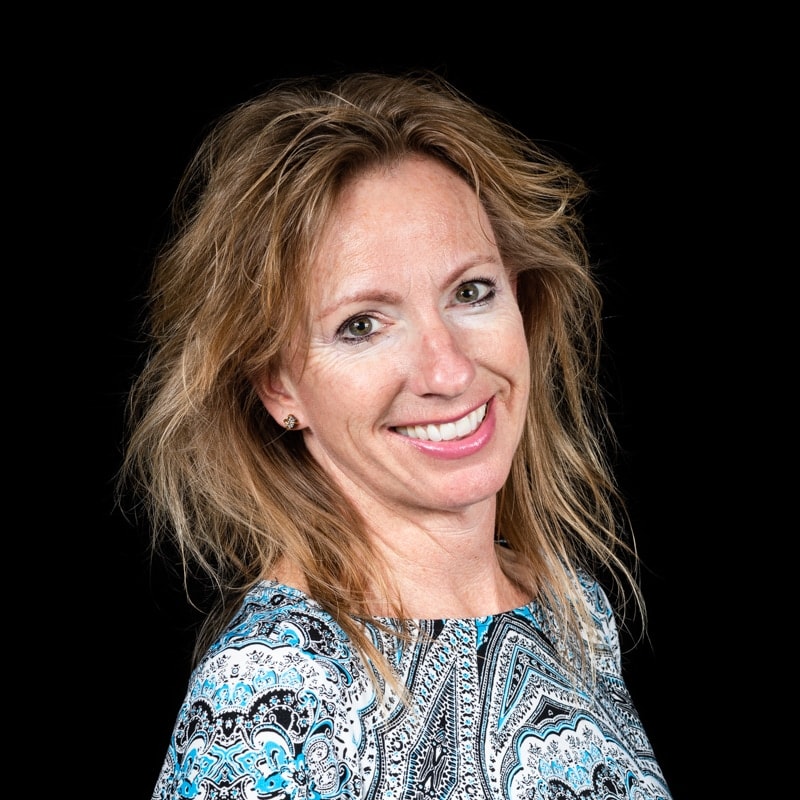 Kris Kinney
Associate Media Director
Kris builds, sells and activates insights-driven global multimedia B2B and B2C plans that fit like a glove and purr like a kitten. She's specialized in food and foodservice, healthcare, travel, medical, but loves our food work, and loves supporting the foodservice (restaurant) industry. In her spare time, she climbs above her home in Nederland, Colorado, and practices mindfulness, easier when following elk herds around.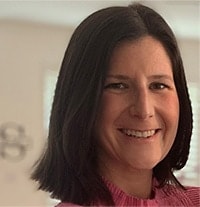 Marissa Spainhour
Digital Associate Media Director
Marissa worked at GSD&M before moving to Colorado to work for SRG 10 years ago, and she now resides back in Texas. She specializes in managing digital media within health/wellness and commodity board spaces but has previously worked with the U.S. Air Force, BMW, Mastercard, Bodycology and L.L.Bean.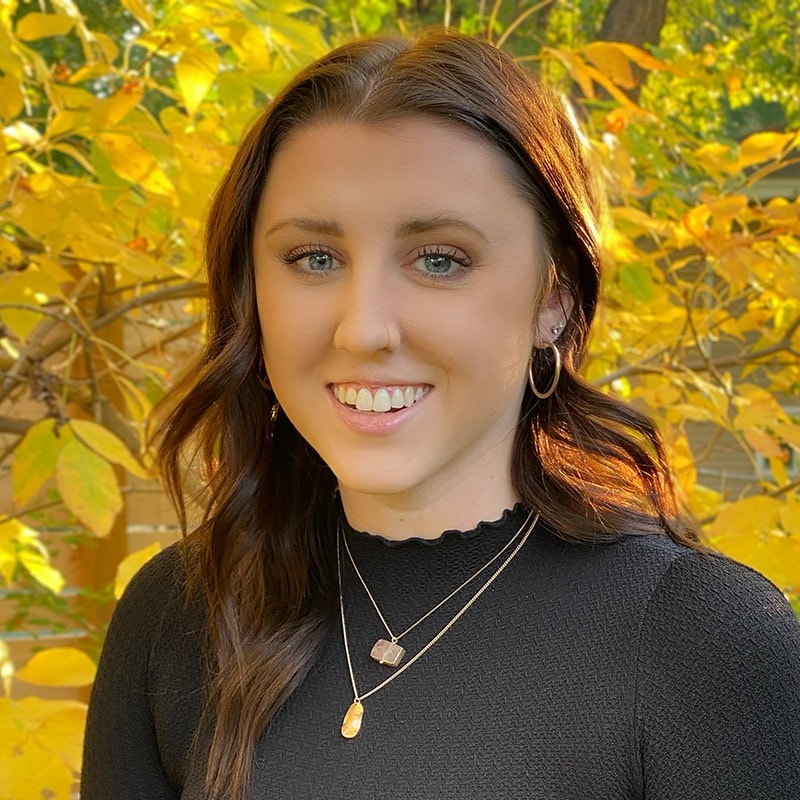 Abby Davern
Digital Assistant Media Planner
Abby is a recent grad of University of Minnesota, Twin Cities, with a degree in creative advertising and PR and a minor in psychology. She joined SRG in 2022.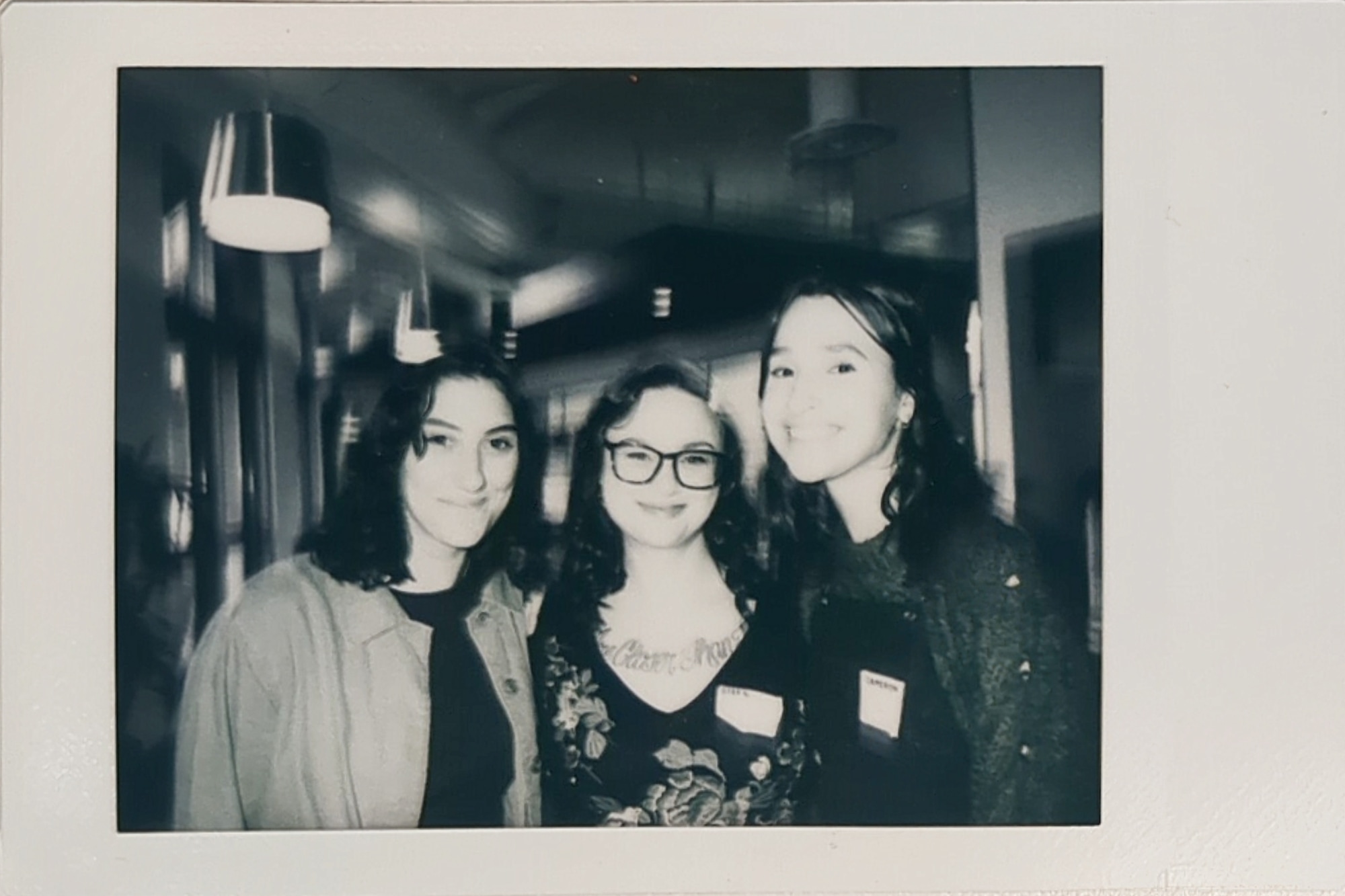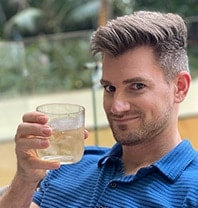 Trevor Harkema
Creative Director
Having grown up as a small-town Iowa boy, Trevor headed to Rome to study graphic design. Afterwards, he spent a decade in Minneapolis sharpening his branding skills as a designer and strategist. For the last seven lucky years, he has been a rock star designer and creative director at SRG with experience in identity, packaging, restaurant and hospitality design, strategy, innovation, and brand architecture.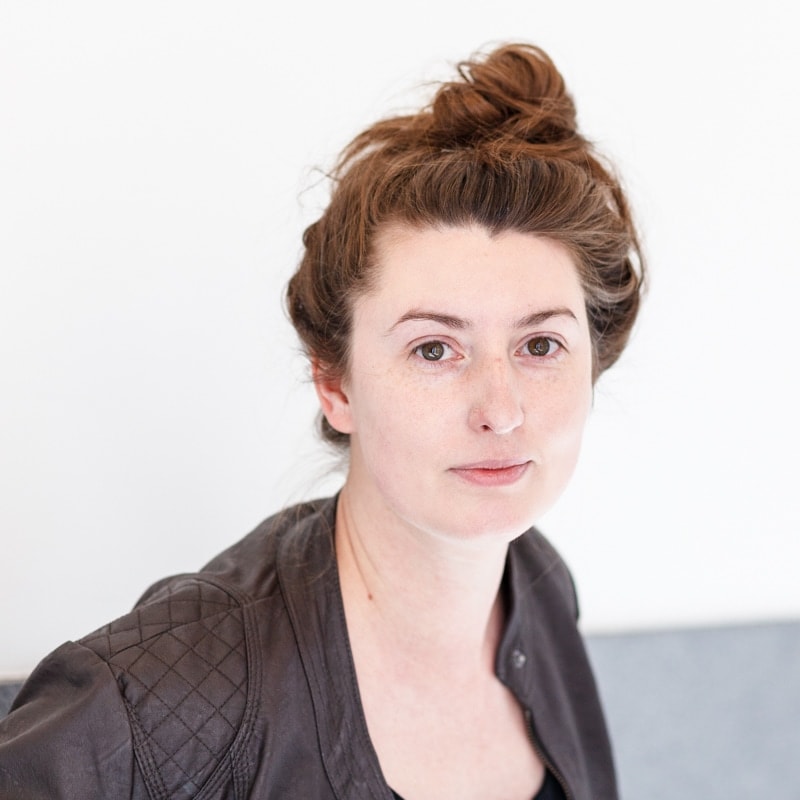 Virginia Green
Creative Director
Virginia has been with the design department since 2013 and never ceases to amaze clients with her broad skill set. The continuity on her projects will blow your mind. A multidisciplinary wonder, you may find V creating a brand identity, then single-handedly writing the brand guidelines while simultaneously art directing the television campaign.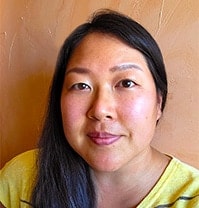 Janice Fuller
Senior Designer
Janice is a dabbler. She dabbles in baking, crochet, piano, and even vermicompost. As a designer, however, Janice dives really deep. Previously a designer for LA Metro and Innovation Protocol in Los Angeles, Janice joined SRG in 2019. Since then, she's contributed heavily to wins in brand identity, environmental design, and CPG innovation.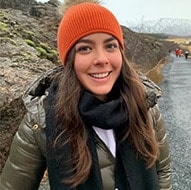 Vanessa Gonzalez, PHR
HR Business Partner
Vanessa has been at SRG about four years, and in that time she's made an outsized contribution to the organization through her tireless efforts to unlock our human potential by making SRG an irresistible place to work. She's also managed to scout new talent for SRG during this unprecedentedly difficult time to hire and retain.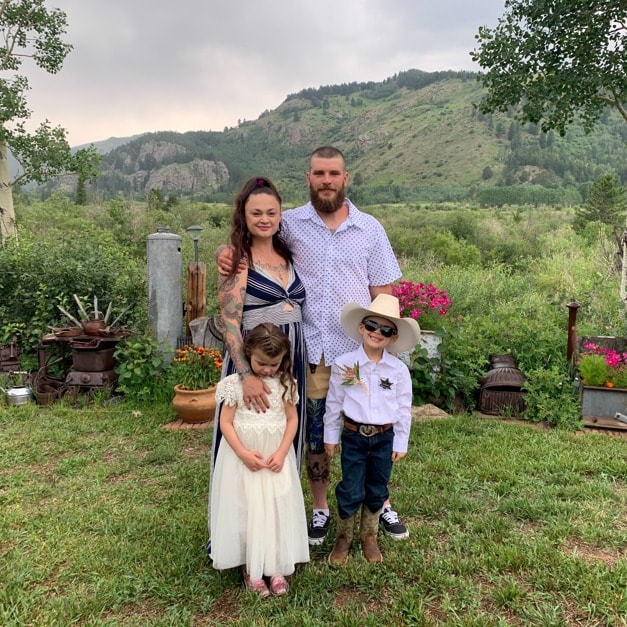 Stef Gibney-McGuire
Office Manager
In our swirling, hybrid, disembodied collective working model, Stef is our lighthouse—always keeping the fire burning and making sure that our "mothership" office in Boulder, Colorado is waiting, warm, and ready to welcome SRG friends and family. Originally from Lyons, Colorado, Stef has a background in HR, office management, and even a Certified Medical Assistant certification.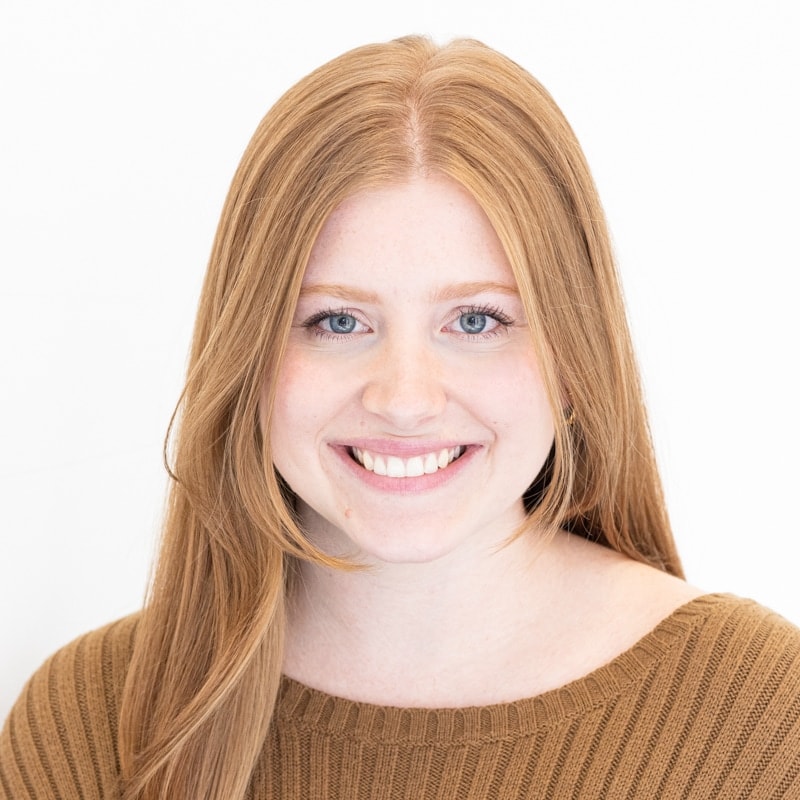 Camryn Calus
Assistant Account Manager
Infinitely curious, Camryn reads an average of four books a week and spends time experimenting in the kitchen. A recent grad of The Ohio State University Fisher College of Business, Camryn works on our U.S., Mexico, health professional and industry teams for the Almond Board of California.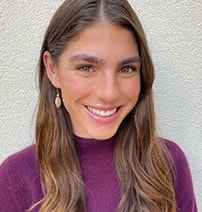 Emma Whalen
Assistant Account Manager
A new addition to SRG, Emma found her way back to Boulder for the outdoor fun and farm-to-table food after first coming from the East Coast to work on an organic farm. She studied abroad in New Zealand while pursuing double undergraduate degrees in global studies and environmental studies with an emphasis in film studies. Emma's brought her keen human-centered and environmentally aware lens with her to work on our Almond Board of California teams, where she's very interested by the intersection of commodity branding and local food systems.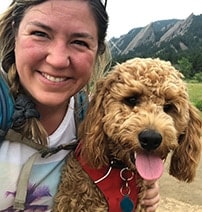 Christina Wilder
Account Director
Christina—known to many as Tina—joined SRG in 2020 on the Almond Board of California team and is currently taking her role as account director for the European markets as an excuse to study up on French, Italian and German. She has considerable experience working with various CPG brands and commodity boards, and her biggest claim to fame is having a client's 8ft-tall mountain goat-yeti mascot named after her.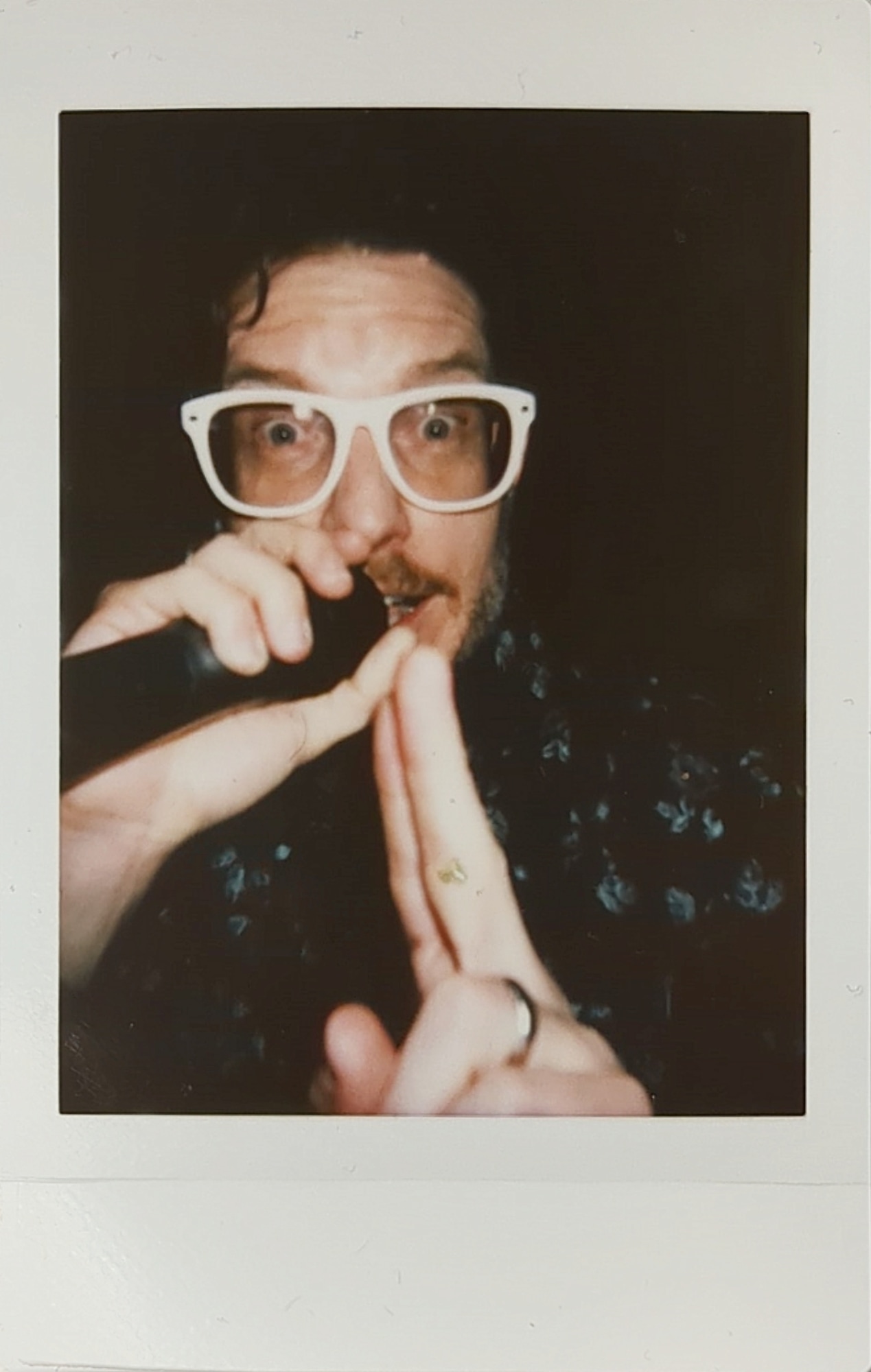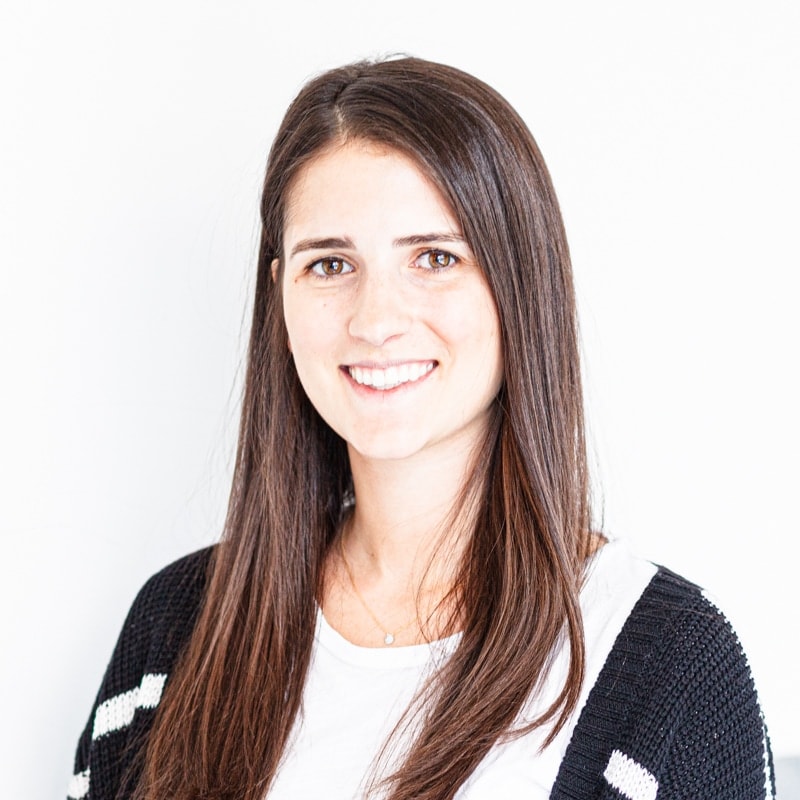 Francesca Lambert
Account Director
Francesca worked in Chicago before moving west five years ago. She works with Potatoes USA and Avocados From Mexico. Her superpower is snagging open tables in crowded restaurants.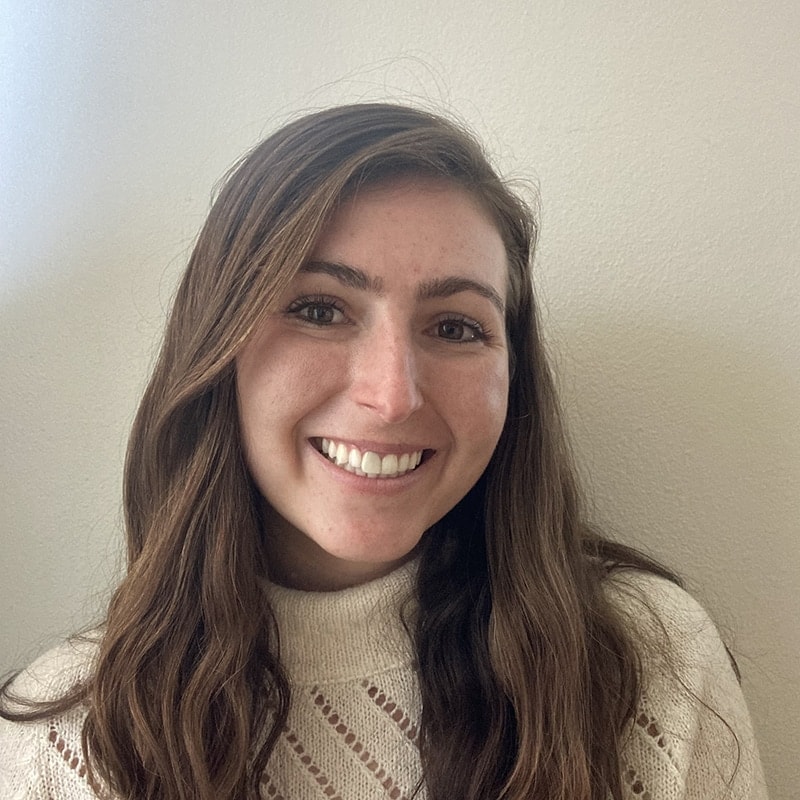 Leanne Stone
Account Director
Leanne walked into SRG's annual Thanksgiving feast the day BEFORE her first official day AND cleaned the floor with the rest of us during our legendary—and hotly contended—Turkey Hand Competition. That's just the kind of person Leanne is. She is in it to win it. She has a PR background, working across pharma, biotech and beauty/wellness, and recently with clients like Burt's Bees, Dove and other consumer brands. She also owns a small business, working as a florist on the weekends.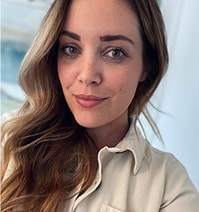 Taylor Laitsch
Account Director
Taylor's blend of foodservice and advertising experience is so quintessentially SRG. Whether she's leading a multifaceted culinary innovation project or managing the environmental design of a new, hot restaurant, you can bet the work will be setting benchmarks. When she's not working Taylor can be found cooking up a new recipe in her kitchen or advocating for food access in Colorado.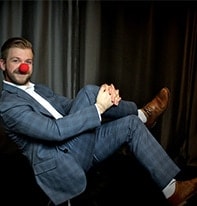 Will Curtin
Account Manager
What do a close-up magician and a great advertising account manager have in common? An uncanny ability to manifest exactly what's needed to pull off the trick without ever breaking a sweat. That's Will. He's a recent graduate of CU Boulder and a recent addition here. We can't wait to see what he's made of. Besides magically appearing quarters, that is.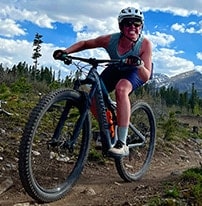 Laurie Tewksbury
Account Director
Laurie finds inspiration in nearly everything she does. A long, flowy descent on a mountain bike. Jotting down lots of new ideas. Making successful work for great people with a hardworking team. Optimism, gratitude and eating smushed PB+Js while sitting in the dirt... that grounded and oh-so-alive perspective is tangible in the next-level work Laurie's contributed to SRG since she joined in 2019.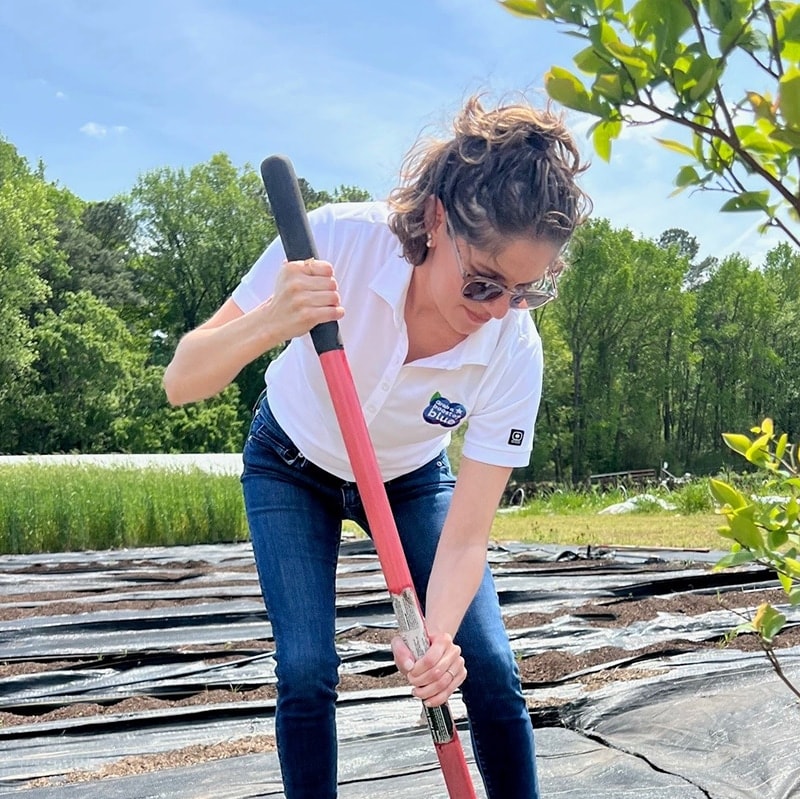 Michelle Bétancourt Everett
Senior Account Manager
Originally from Monterrey, Nuevo León, Mexico, Michelle moved to South Texas when she was 14 years old. Her previous experience includes LatinWorks Advertising in Austin, where she worked on multicultural campaigns for Target and M&M's, and Heinrich Marketing in Denver supporting the account services team for clients like the Colorado Department of Transportation, Kroger and the Denver Museum of Nature & Science.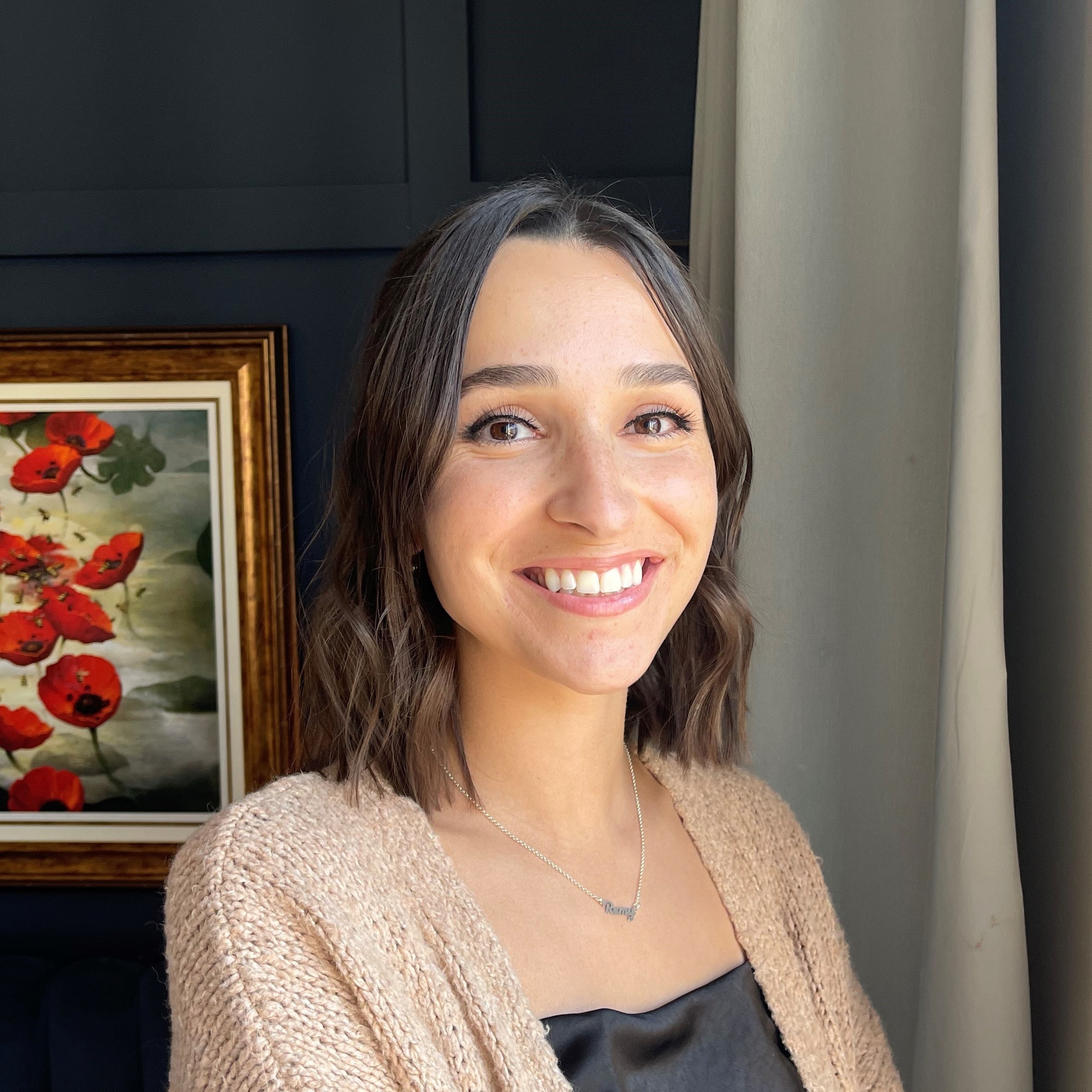 Cameron Gustin
Assistant Account Manager
Cameron joined SRG permanently last year after working in music journalism, social, and PR while finishing up very impressive media/multimedia advertising studies. Cameron is always full of infectious enthusiasm and great fresh perspective. She loves lots of things—like being outdoors, playing guitar, her two dogs (Remy and Nelson), and Harry Styles. The dogs definitely love her back, but as of this writing we've not received confirmation from Harry Styles' agent.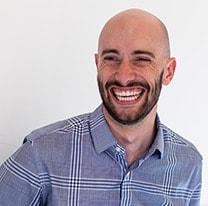 Brandon Reed
Innovation Director
Brandon is a committed client partner and a get-things-done brand and innovation strategist. He builds strategies that lead to real action and meaningful results that don't just stop at a bottom line. "Initiative" would be his middle name if it weren't already Richard. Brandon taught English in North Carolina and Indonesia through the Fulbright Program and has championed internal initiatives that have led SRG to show up with intention for social justice and DEI.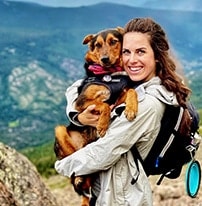 Shelby Howard
Strategist
In 2017, Shelby figured out one could turn curiosity into a career, and she's been hooked on strategy ever since. Shelby is a board member, running coach, and mentor to 3rd–5th grade girls with Girls on the Run of the Rockies, an organization that uses running to teach young girls confidence through accomplishment. When not running, you will likely find her hiking beautiful Colorado with her adventure pup, Benny.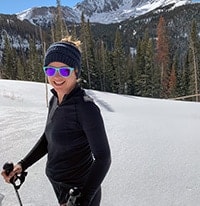 Shannon Gagnon
Senior Project Manager
Before joining SRG, Shannon worked in international education for the nonprofits No Barriers USA and Semester at Sea. She's traveled much of the world, but she's happiest in the mountains close to home on the porch of the North Fork Canadian Yurt. When not immersed in toddler-life, Shannon's on her bike or paddleboard.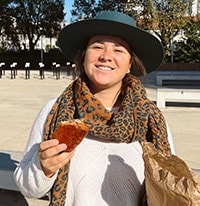 Alena Han, PMP
Project Manager, Innovation
Alena's breadth of life and work experience has made her an unflappable problem-solver and epic project manager. Alena is American-born Chinese, who grew up in Germany and France, and then decided to hop to Michigan to finish high school, and then—you know—just hopped over to Florida for college, as one does. She moved to Colorado on a whim and quickly found herself at POWDR Corp. managing some very big partnerships and brand relationships with ski resorts and the outdoor industry. If you're here for an innovation workshop, be sure to say hello and tell her that she's a legend.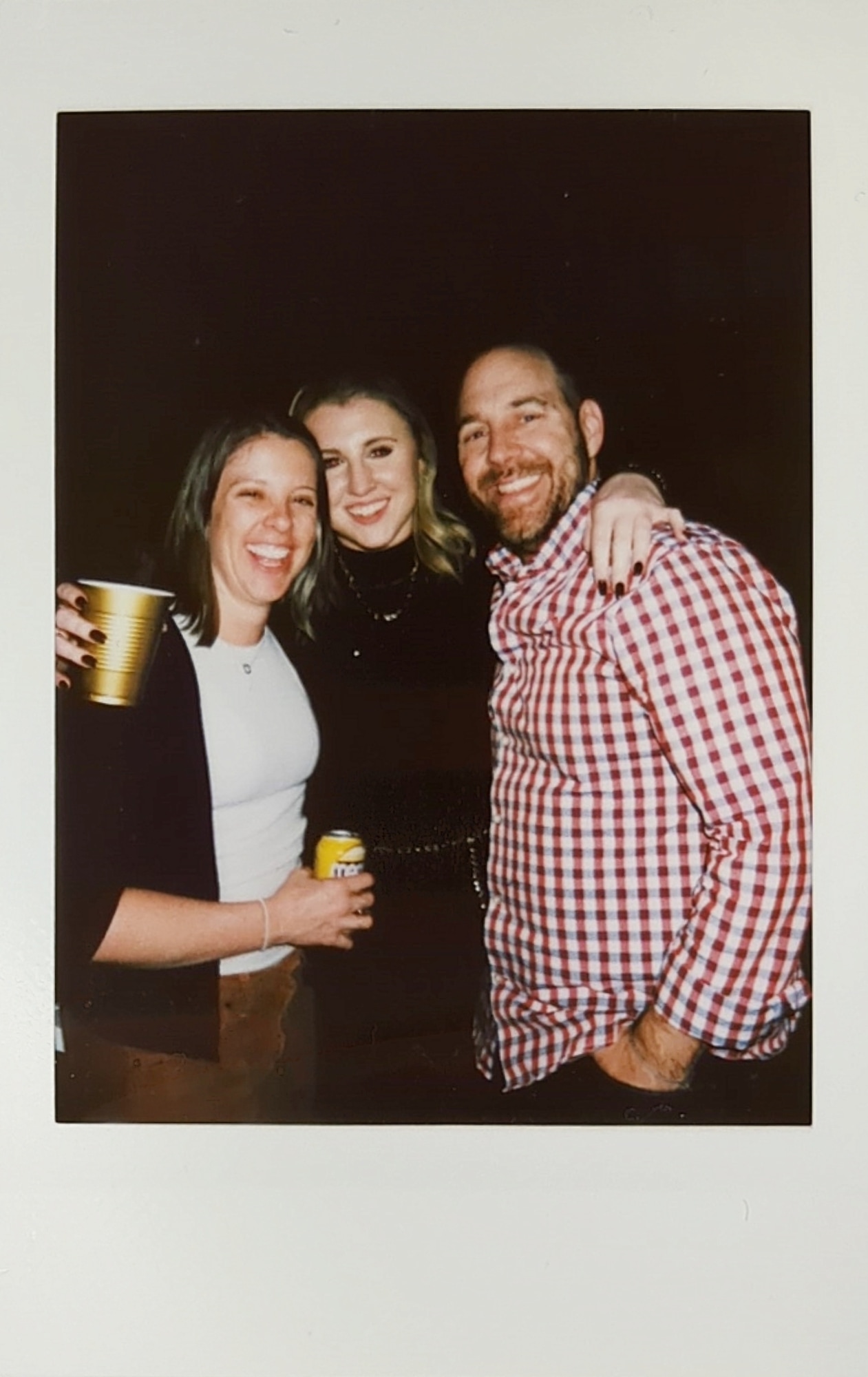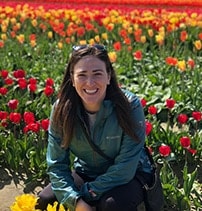 Adrienne Spuzzillo
Innovation Director
Adrienne is a passionate and inspirational problem-solver who thrives on collaboration. Before joining us, she managed powerhouse brands like Tide and Downy at P&G. She worked on the Walmart sales team, creating shopper marketing campaigns across a $5 billion portfolio, and has a real soft spot for purpose-driven brands with positive messages. Adrienne also works tirelessly to keep our strategy and innovation practice on the cutting edge—devoting time to turn her talents inward facing to create training initiatives and reinforcing teams.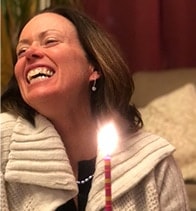 Eileen McCann
Innovation Research Coordinator
Eileen worked at Leo Burnett and Art Institute of Chicago before joining SRG 10 years ago to support the Innovation group. Eileen's deep empathy and capacity to authentically connect with people graces everyone in her orbit, making us all more—well, us. Eileen is truly a key part of SRG's heart of house.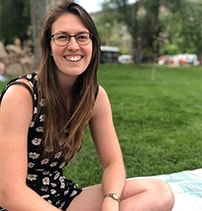 Kaylie Young
Strategist
In a town of transplants, Kaylie is one of our Boulder natives! A team player through and through, before SRG Kaylie worked at Angi, coached soccer and got her real estate license. In the year she's been with us, she's made an outsized impression by hustling on nearly every big strategy project of 2022.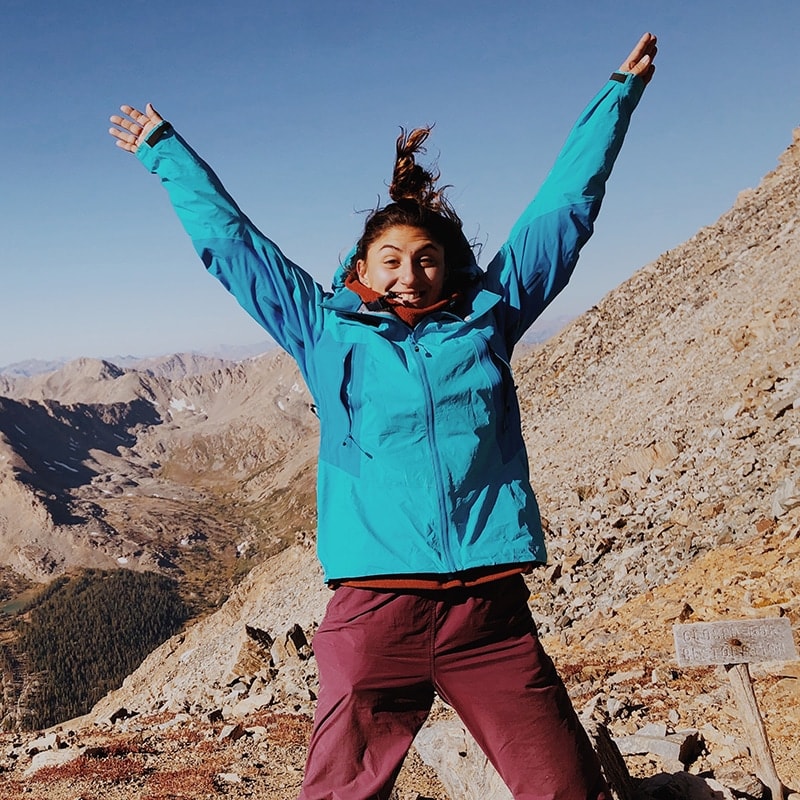 Lou Scher
Associate Strategist
Lou is a recent addition to SRG with a gorgeous, newly minted degree in integrative design and architecture with a focus on art for social change. She's 100% perfect for our cross-functional SRG family—already making her mark on projects far and wide. When she's not stunning clients or explaining the nuances of pop culture to Gen X colleagues, she might be playing ultimate frisbee, skiing the slopes, biking around town, or cooking with friends.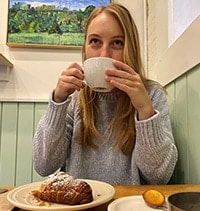 Anna Hedlund
Media Supervisor
Originally from Nebraska, Anna studied marketing and advertising at the University of Denver. She was one of our first remote teammates, relocating to Virginia in 2019. She works in media strategy, planning, execution and reporting/analytics for several of our food and wellness clients.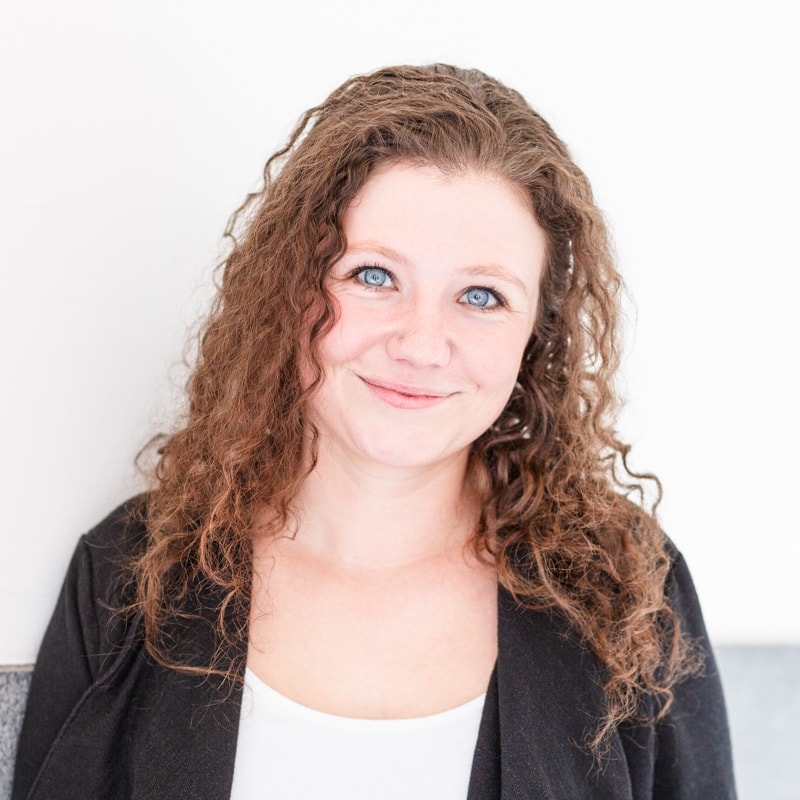 Kristen Hagen
Associate Media Director, Social Media
Kristen was social media manager for Quiznos before coming to SRG in 2018. Kristen is a social media mastermind. She develops and executes social media strategies and paid social campaigns for our CPG, restaurant, B2B, nonprofit and commodity board clients. In 2020 she relocated to Minnesota, and we still can't get enough of calling her up and quoting Fargo.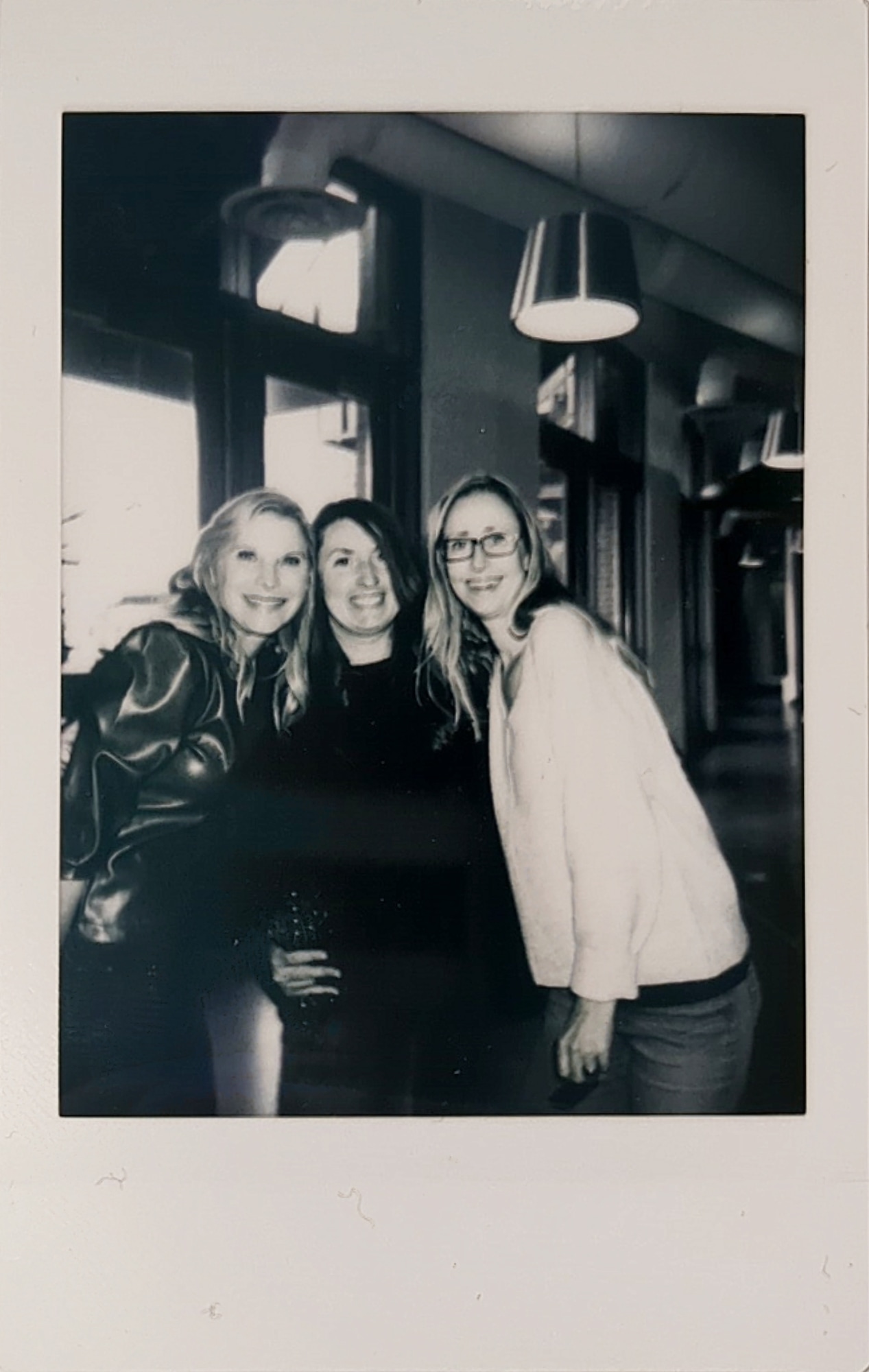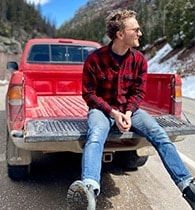 Jacob Helleckson
Senior Manager, Social Media
Jacob grew up in Western Colorado building a family-run organic vineyard and winery. The hands-on brand building experience led him to pursue marketing strategy more globally. Today, Jacob guides global brands' social media personalities and helps them form relationships with consumers, tying analytics to creative ideas and personality to business outcomes.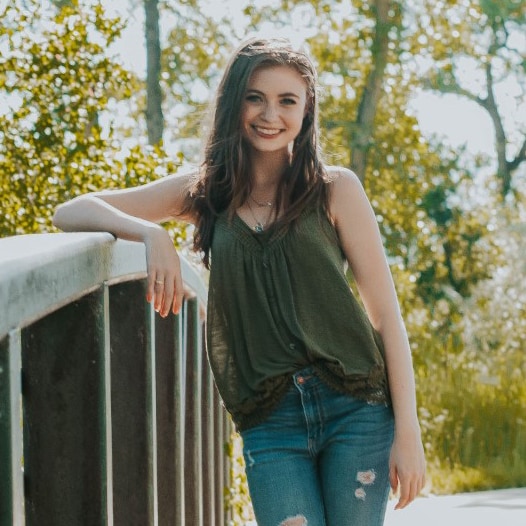 Olivia McKeen
Paid Social Media Planner
Olivia is a recent permanent addition to SRG after completing a superstar turn with us as an intern. She has a degree in marketing with a minor in creative technology and design, with certificates in social responsibility and ethics and business leadership. Right? See why we couldn't live without her? While completing her studies, and before joining us, Olivia was at Thistle Farms, Sol Vae, and Verde working in a variety of marketing, content creation, and social media strategy jobs.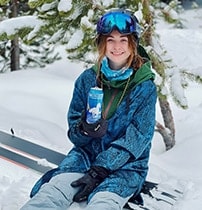 Samantha Mayhew
Associate Director
Before coming to SRG two years ago, Sam worked at Media.Monks where she led digital advertising efforts. Originally from the East Coast, Sam grew up in Maryland and graduated from Penn State University. Her polish, panache and ability to think three steps further ahead of everyone else in the room make every single one of her projects over-perform expectations.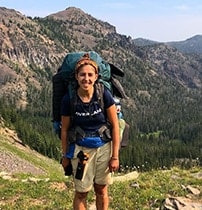 Amy Nadel
Associate Strategist
Amy is a recent graduate of William & Mary with a B.A. in American studies and management & organizational leadership. She was at EF Go Ahead Tours before coming here. She loves to read, play ultimate frisbee, and belt show tunes while playing the piano. Her happy place is sitting around a fire pit.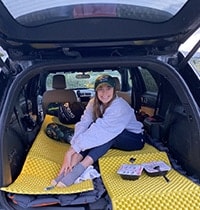 Ashlyn Ferguson
Associate Strategist
Ashlyn is a recent grad from the University of Virginia with degrees in psychology and art history. She thrives in a learn-by-doing environment and looks forward to exploring all the ways she can bring her talents to fruition at SRG.